Kenny Rogers, famous country music icon, has died according to a tweet by his family on his verified page. He died of natural causes Friday at 81, the statement said.
Rogers started the band "Kenny Rogers and The First Edition" and they had hits like the Mel Tillis-written song, "Ruby, Don't Take Your Love to Town."
In 1976, after almost a decade with the group, Rogers left the group and got signed to United Artists to begin his solo career.
Rogers grew into an icon whose music was listened across the globe. He had popular hit tracks such as "The Gambler," "Lady," "Islands in the Stream," and "Lucille," and many more.
Rogers also ventured into acting debuting his acting career by playing a race-car driver in the 1982 movie Six Pack. The movie grossed more than $20 million at the United States box office, while made-for-TV movies such as The Gambler series, Christmas in America, and Coward of the County (based on hit songs of his) topped ratings lists
Rogers had 24 No. 1 hits and was the winner of six CMA Awards and three Grammys and was was inducted into the Country Music Hall of Fame. In 2013, he received the Country Music Association's Willie Nelson Lifetime Achievement Award

Sponsored Video
Array ( [v] => TRXTs1CmK3M )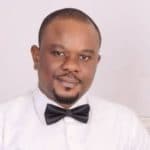 Desmond is a seasoned journalist with years of active experience in Nigeria and its political sphere.