Organizers of the Africa Movie Academy Awards (AMAA) have made open to filmmakers to submit their feature, short, animation and documentary work for consideration before or on January 30.
Tagged AMAA 2018, organisers said in a statement on Thursday that nominations will be announced in April while the 14th edition of the award (AMAA 2018) will be held on June 2.
"Only films produced and released between June 2016 and January 2018 may be entered for this celebration of African cinema," the statement read.
"The primary aim of the AMA Awards is to facilitate the development and the showcasing of the social relevance of African film and cinema. The awards are presented to recognize and honor excellence in professional filmmaking in the African film industry and the African Diaspora.
"Over the years, the award presentation has been attended by numerous international media representatives, Hollywood celebrities, Nigerian politicians, other African politicians, journalists, film industry professionals, and actors and actresses from across Africa."
The 2017 African Movie Academy Awards which took place at the Eko Hotels Convention Center in Lagos state, was hosted by Nollywood actress Nse Ikpe Etim.
Awards were presented in about 30 categories.
The award for best African actor of the year went to Jahwar Soudani for his lead role in the Tunisian movie 'Last of Us' while the Congolese born actress Vero Tshanda won the best actress for her lead role in 'Felicite'.
The Senegalese movie emerged the biggest winner of the night while Akin Omotoso won the best director award, and Nkem Owoh received the lifetime achievement award.
Felicite took home awards in three of the five major categories, winning best film, best actress in a leading role, and best supporting actor.
Nigerian historical drama, '76, won three awards from its eight nominations.
In total Nigeria won nine awards, including the special recognition honour given to veteran comic-actor Nkem Owoh.
Here is the full list of winners for the 2017 edition.
Best short film: A Place For Myself (Rwanda) & A Place In the Plane (Senegal)
Best animation: Got Flowers (Nigeria)
Best documentary: Mama Colonel (DRC)
Best film in an African language: Felicite‬ (Senegal)
Best film by an African living abroad: While We Live (Burkina Faso/Sweden)
Best diaspora short: 90 Days (US) & Kbela‬ (Brazil)
Achievement in production design: '76‬ (Nigeria)
Achievement in costume: Queen of Katwe (Uganda)
Achievement in makeup: Oloibiri (Nigeria)
Best production: '76 (Nigeria)
Best soundtrack: Felicitè (Senegal)
Achievement in sound: Vaya (South Africa)
Achievement in cinematography: The Last Of Us (Tunisia)
Achievement in editing: Felicitè (Senegal)
Achievement in screenplay: Vaya (South Africa)
Lagos state award for best Nigerian film: '76 (Nigeria)
Best young/promising actor: Medina Molanga (Queen of Katwe)
Tony Elumelu award for best comedy: 3 Wise Men (Nigeria)
Best actress in a supporting role: Angelique Kidjo (CEO: Nigeria)
Best actor in a supporting role: Papi Mpaka (Felicitè: Senegal)
AMAA lifetime achievement award: Nkem Owoh (Nigeria)
Best actress in a leading role: Vero Tshanda (Felicitè: Senegal)
Best actor in a leading role: Jahwar Soudani (The Last of Us: Tunisia)
Best first feature film by a director: Daouda Coulibaly (Wulu: Mali)
Best director: Akin Omotosho (Vaya: South Africa)
Best film: Felicitè (Senegal)
Special recognition award: Celine Loader
 Much more is expected this year as the best creative minds in African entertainment will gather again to celebrate African talents via the AMAA platform in June 2018.
The AMAA 2018 edition promises to showcase African creativity in a
glamorous
way that would enchant the world.
Destination Rwanda
 The 2018 Edition of the
AMAA
will be held in Kigali, Rwanda.
This article is fact-checked.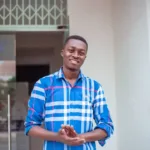 Christopher Sowah (Cypress) is a Ghanaian travel writer and blogger with strong passion for the creative arts industry & business. Sowah writes for Report Afrique from Ghana.