The Africa Movie Academy Awards (AMAA) has announced the sales of tickets for its 2018 edition scheduled for September 18th-20th , 2018 in Kigali, Rwanda.
The tickets cover both VIP passes to the AMAA events and travel packages for attendees. In what travelers described as an "Awhoof Offer" AMAA offers a return ticket, five nights of accommodation in a luxury hotel plus breakfast, a tour and more starting from $1200 (400,000 naira). It's a holiday offer with guaranteed fun-fair.
Speaking to reporters, an official of  AMAA, Mr Philip, stated that AMAA took off some percentage of the travel cost in order to offer travellers the opportunity to experience the AMAA sensation in Kigali this September.
"Kigali is beautiful, that's one of the reasons it was selected to host the AMAA 2018. We will want to see more Africans visit Rwanda and take a cue from the amazing job that president Paul Kagame is doing. So it's a win-win for AMAA because one of our objectives as a brand is to project Africa to the world." He added.
The ticket offer which took Twitter-sphere by storm with the hash tag #AMAARoadToKigali rising to the number one spot as a top trending topic on the social network is being packaged in partnership with the online PR and Communications firm, Social metrics Limited. The company announced that the eagerness by the public to attend the event in Kigali within the first schedule is encouraging. The official ticketing website is ticket.ama-awards.com.
AMAA released its nomination list for the 2018 edition during a nominations party held Friday- 3rd of August, 2018 – at the Wheatbaker, Lagos, Nigeria. The nominations party which was sponsored by MOET had eminent guests in attendance among whom were the Rwandan Ambassador to Nigeria, Mr Stansislas Kamanzi  actress Kate Henshaw, Frank Donga and award winning Nollywood producer, Kunle Folayan and a host of other distinguished dignitaries.
AMAA 2018 is organized in partnership with the Rwandan Convention Bureau promises to be the best ever. Set in the city of one thousand hills, Kigali in Rwanda, AMAA is prepared to light up Kigali with the best that Africa has to offer in entertainment. Bringing together superstars from the music and movie industries, AMAA 2018 will redefine the future of entertainment in Africa.
This article is fact-checked.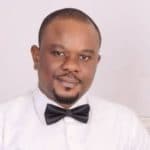 Desmond has vast experience as a news reporter in Nigeria interfacing with various government agencies.