Cyril Ramaphosa has emerged the new president of South Africa after he was elected unopposed in the National Assembly on Thursday afternoon.
Ramaphosa was nominated as a candidate by ANC backbencher, Patrick Maesela, and the nomination was seconded by his colleague, Joan Fubbs.
None of the opposition parties nominated a candidate.
The ANC leader was declared president by Chief Justice Mogoeng Mogoeng, who presided over the election.
The election comes a day after Jacob Zuma resigned after pressure from the ruling ANC.
This article is fact-checked.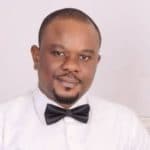 Desmond has vast experience as a news reporter in Nigeria interfacing with various government agencies.