Journalist and Pharmacist, Kemi Omololu-Olunloyo, Director-General, World Trade Organization – Ngozi Okonjo-Iweala, award-winning novelist Chimamanda Ngozi Adichie, Actresses Omotola Jalade Ekeinde, Mercy Johnson and others were named among other prominent Africans in the 2021 edition of Avance Media 100 most influential women in Africa.
Other Nigerians on the list are Aisha Yusufu, Damilola Ogunbiyi, Fatima Kyari Mohammed,Ifeyinwa Ugochukwu, Nnenna Nwakanma, Owen Omogiafo, Titi Akinsanmi, Uche Ofodile, Yemisi and Akinbobola.
Other prominent Africans on the list are the former president of Liberia, Mrs Helene Johnson Sirleaf, Angela Machel, Music star Angélique Kidjo, Nyaradzayi Gumbonzvanda etc.
The rating was announced by African PR & Rating firm, Avance Media for the 2021 edition of its 100 most Influential Women in Africa. The list, which celebrates African women from various backgrounds in business leadership, academia, diplomacy, philanthropy, entertainment and media, is the third publication from Avance Media since 2019.
Avance Media's website said the list was "a summary of women who have climbed the corporate ladder, started their own businesses, or have been at the forefront of decision making both locally & internationally."
It states that the criteria used for the rating were Excellence in Leadership & Performance, Personal accomplishments, Commitment to sharing knowledge, Breaking the Status Quo and Being an accomplished African Woman.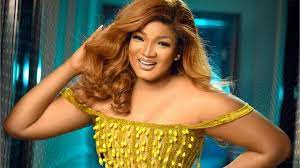 The 100 women were selected from 28 African countries under 8 categories.
See complete list all 100 influential women on the list here.