Nigeria's former vice president Atiku Abubakar has emerged as flag bearer of the Peoples Democratic Party (PDP)for the 2019 elections after beating Rabiu Kwankwaso, Bukola Saraki, David Mark, Aminu Tambuwal and a host of other candidates in the just concluded party primaries held in Port Harcourt, Rivers state.
The Adamawa born politician will now face President Muhammadu Buhari who also won the All Progressives Congress primary at the party's convention. The PDP presidential primary was keenly contested with many of the aspirants staking claim to the coveted position.
The final count was down to three candidates, the senate president Bukola Saraki, Sokoto State governor Aminu Tambuwal and Kwankwaso. Atiku polled the highest number of votes setting up for a final battle with Buhari in 2019.
Here is the final result:
ATIKU- 1,532 -1st‬
‪Tambuwal- 693 -2nd‬
‪Saraki- 317 -3rd‬
‪Kwanwaso-155 -4th‬
‪Dankwabo – 111 -5th‬
‪Lamido – 96 -6th‬
‪Markafi -74 -7th‬
‪Turaki- 65 -8th‬
‪Bafarawa- 48 -9th‬
‪David Mark – 35 -10th‬
‪Jonah Jang – 16 -11th‬
‪Datti Ahmed- 5 -12th‬
As we await an imminent showdown between Buhari and Atiku, here are some interesting facts about this Nigerian politician, businessman and philanthropist.
1 Origin of his Name
He got the name of his grandfather. It is a tradition among the Fulani people to name their first sons after their paternal grandfathers .
2 Education
Parents of Atiku were against western education, so at first boy didn`t go to school. After some time government discovered this fact and his parents were punished. Mother paid the fine and father spent several days in jail. At the age of 8 Atiku Abubakar enrolled into the Jada Primary School where he performed well. In 1960. He was admitted to Adamawa Provincial Secondary School in Yola where he did well in English Language and Literature, struggled with Physics and Chemistry and Mathematics. He graduated with a Grade Three WASC/GCE Certificate in 1965. Following secondary school, Abubakar studied a short while at the Nigeria Police College in Kaduna.
3. Family
He has 4 wives and 27 children all together. Married to Titi Abubakar, Rukayat, Fatima and Jennifer.
4. Wealth
Mr Abubakar is extremely wealthy and retains considerable support, especially in the mainly Muslim north of Nigeria.
5. Ties With Jonathan
Son of Atiku Abubakar is married to step-daughter of President Goodluck Jonathan. The wedding was held in April 2014. 6. Business He started to earn money in estate business. And in the 1974 he built his first own house. He has a lot of companies in different areas, but the most successful ones are dealing with oil and gas logistics. He is also the founder of Adama Beverages Limited, and the American University of Nigeria (AUN), both in Yola.
7. Politics
His journey into the world of politics started in 1980 when he was 34. He worked behind-the-scenes on the governorship campaign of Bamanga Tukur. At that time he was managing director of the Nigeria Ports Authority. READ ALSO: Atiku Gains Major Ground 8 Vice Presidency Atiku Abubakar became Vice-President of Nigeria on 29 May 1999.
8 Vice Presidency
Atiku Abubakar became Vice-President of Nigeria on 29 May 1999.
9. Presidential Ambition
Up to now he has participated in 3 presidential runs in Nigeria. First one happened in 1992, second was in 2006-2007. Atiku took third place and got approximately 7%. Third one was in 2011 and he gained 22% votes while President Jonathan got 78% according to the primaries.
This article is fact-checked.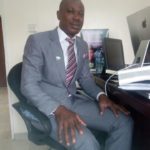 Miebaka is a seasoned journalist with years of experience. His vast work in Africa keeps him as one of the front line journalists in the region.