Nigeria's main opposition presidential candidate for the country's forthcoming elections in February 2019, Alhaji Atiku Abubakar, who arrived the US Thursday, after 13 years of refusal of visa by the US government, is to stay at the Trump International Hotel in Washington D.C.
Atiku, a candidate of the Peoples Democratic party (PDP) is visiting amidst allegations of links to bribery case in an investigation conducted by the FBI 2004.
Pictures posted on his social media pages shows him entering the hotel surrounded by supporters, political allies and aides.
Sources suggest he may meet with president Trump before leaving the US.
In a post on his social media page, Atiku stated that he was in the US to meet with some US officials and the Nigerian community in the diaspora.
Our email to the US government on the matter via the White house website is yet to be responded to.
The cheapest room at the hotel costs about N159,452 according to www.booking.com, a paltry sum for  Atiku Abubakar who is a billionaire back home in Nigeria with chains of businesses.
A meeting with Trump will signal a silent US support for the opposition candidate, who is also the biggest contender against incumbent Muhammadu Buhari,75, a retired army general and one time head of state during the military era.
Buhari, a candidate of the ruling All Progressive Congress (APC) has expressed confidence in winning the election despite declining economy, high rate of unemployment and an all time high poverty rate under his four year reign as a democratic president.
This article is fact-checked.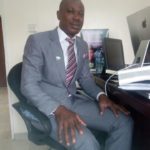 Miebaka is a seasoned journalist with years of experience. His vast work in Africa keeps him as one of the front line journalists in the region.