An Islamic cleric, author and popular social media influencer, Mohammad Tawhidi, popularly known on Twitter as Imam of Peace (@ImamOfPeace) has said president Buhari has no global influence, is a weak leader and an enabler of terrorism in Nigeria.
Mohammad Tawhidi, an Iraqi reformist Imam who has been embraced by a number of centrist islam groups and anti-islamic extremism groups unleashed a media war against the Nigerian presidency and his social media supporters, topping conversations for two-days straight on the Nigerian twitter trend's map.
In a video on his Twitter page, Mr Tawhidi said Buhari's media handlers and advisers were weak and that Nigeria's democracy was a sham.
"Buhari is a nobody on the international level. When talking international diplomacy, he is a nobody. He has no power, no influence either on the United Nations, US or UK. Because of his actions and weak leadership, nobody wants to associate with him.
The democracy in Nigeria is a sham. If it's a democracy, why are people being butchered or put in prison?
What's Buhari's job? To travel around the world and take pictures or it's your job to fight terrorists?
You sit silent when Boko haram is butchering Christians because they come from your tribe.
Today, everyone should trend #BuhariResign at no 1. on Twitter." The cleric said.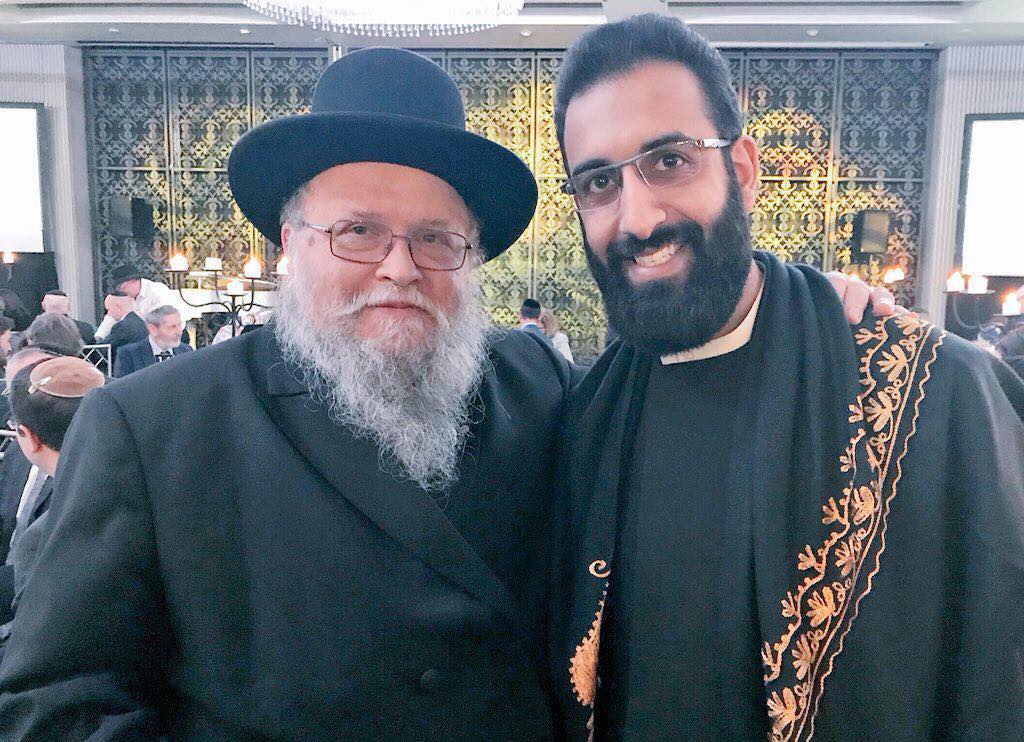 The cleric who started a series of anti-Buhari tweets posted on his verified Twitter account on Friday said the Nigerian leader was the "dumbest person on earth" and did not even know the name of the novel coronavirus ravaging the world.
His tweets stirred three twitter trends: "PresidentCovik" and "Imam" which trended all day on Friday and #BuhariResign which tops the trend today on the Nigerian Twitter trend's map.
The cleric referred to president Buhari as "PresidentCovik" and his followers as "CovikCult" as memes to Buhari's pronunciation of the deadly coronavirus as "Covik -1-9" during his state address to the nation on the outbreak of the virus in Nigeria.
Mr Tawhidi, in his video, said he does not represent any group and has an open disdain for terrorists, Shiites and the current Iranian regime.
Mr Tawhidi said his attack on Buhari was borne out of attacks on him by Buhari's followers on Twitter after he condemned the activities Boko Haram insurgents in Nigeria.
A twitter user, @Johannxs claims Mr Tawhidi's attacks on president Buhari is because he was denied access to the president in the past. The twitter user who goes by the name Johannes Tobi W. backed up his claims with screenshots of his chats with Mr Tawhidi on Twitter.
Nigerians on Twitter have greeted Mr Tawhidi's views with mixed reactions. Here are some of the reactions:
Silence in the Face of a pandemic
President Buhari has been overtly silent during the coronavirus outbreak in Nigeria. Despite calls by the populace for a regular media updates by the president on the coronavirus outbreak in Nigeria, the president only made one broadcast and disappeared afterwards.
The president tested negative to coronavirus while his chief of staff, Abba kyari, tested positive but conspiracy theorists on social media believe the president is infected and has been secretly flown to Cuba for treatment. The president through his media aides has refuted these claims through press releases.