Chidinma Ojukwu, the alleged killer of Usifo Ataga, Chief Executive Officer of Super TV says she doesn't want to die over the case.
"I regret killing Mr Ataga. I don't know what my future holds but I don't want to die. Please, I don't want to die because of this case. I have not killed before.
"I was just trying to comport myself to answer questions during the parade and not that I am not showing remorse. I totally regretted everything I did and I am sorry. Mr Ataga's family, I am deeply sorry for what I did. If I had my life back, I wouldn't do anything like that. I am deeply sorry and I hope you forgive me," the PUNCH quoted Chidinma as saying.
Chidinma and Ataga had reportedly lodged in a service apartment in the Lekki area of Lagos State and the corpse of the latter was discovered the next day in the room and the former fled, thus raising suspicion of her complicity in his death.
The police said they went after her and tracked her down at her father's Alagomeji, Yaba residence.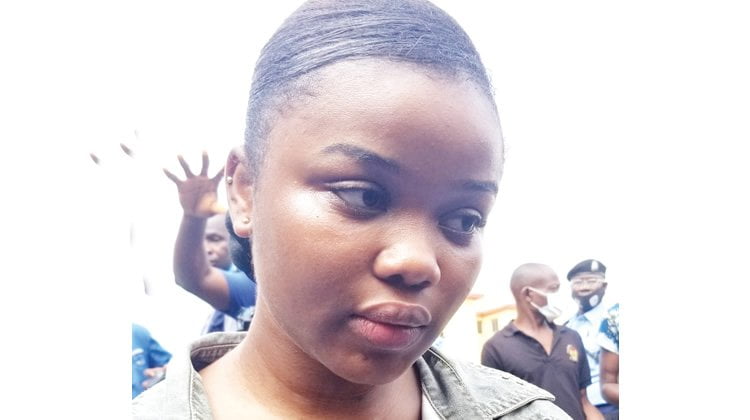 Upon her arrest, Chidinma attributed her action to the influence of hard drugs and alcohol.
Speaking further, the 300 level student of the University of Lagos (UNILAG) said her parents separated when she was two years old and she started living with her uncle, Chijioke Obi, in the Mushin area of Lagos State.
She added that while growing up, her childhood ambition was to become either a musician or an actress.
The suspect stated, "My role models were Tiwa Savage, Beyonce, Rihanna, Genevieve, and Regina Hall. I schooled in Johnson Primary School and also a government primary school in Mushin. I later went to Sidman College in Sabo, Yaba. I was two years old when my parents separated, I was little, so while I was growing up, I stayed with my uncle, Mr Chijioke Obi, in Mushin. I don't know if he bears Izu, but it was my uncle that trained me."