The new and third coronavirus case in Port Harcourt is a 61-year-old hotel manager who contracted the virus from his late boss, the Rivers state government has said.
The Rivers state Commissioner for Health, Princewill Chike, said the 61-year-old hotel manager had attended to his boss, the owner of Mingi Suites in Port Harcourt, upon his return from Abuja in February.
Chike said the COVID-19 team got information of the mysterious death of his boss and decided to place all contacts under watch.
According to him, samples were collected from the hotel manager for testing and the result came back positive on Tuesday.
He said the patient had been evacuated to a medical facility for treatment.
According to him, "In line with our targeted case search, one of the 5 results received yesterday night for Rivers State was positive for COVID-19.
Professor Chike also warned private hospitals and pharmacies to desist from treating COVID-19 patients.
"Contact tracing has commenced and samples will be collected from his high-risk contacts for RT-PCR analysis while risk communication and community engagement will continue unabated as usual. Be rest assured, no stone will be left unturned.
"All health facilities should ensure strict and appropriate IPC at all triage points. The Rivers PHEOC will continue to provide updates and guidance while implementing all necessary measures to ensure public health safety.
"Therefore, no cause for alarm as the State Government is taking care of the situation." The commissioner said.
This case is the third covid-19 case in the state since the outbreak in Nigeria. The previous two cases have recovered, tested negative for the virus and were discharged in April.
This article is fact-checked.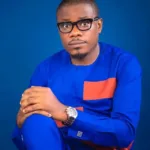 A writer, poet and social activist with focus on Africa, governance and social values.