Rivers state recorded 27 new cases of Covid-19 on Sunday with the manager of Prodest Hotel, one of the hotels demolished by the state government for violating the lockdown order, among the new cases.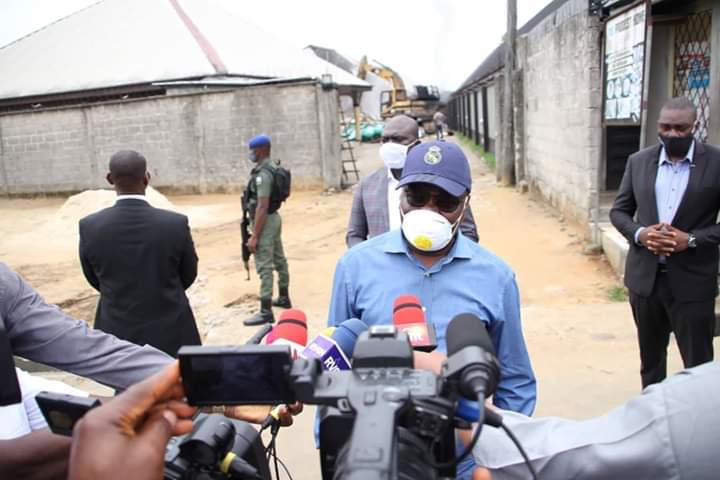 The Rivers state government through its commissioner for information, Mr. Paul Nsirim said that the hotel manager's covid-19 status vindicates the state government's decisions to demolished hotels that violated the lockdown order in the state last two weeks.
The new coronavirus cases in Rivers state were among those posted by the Nigeria Centre for Disease Control (NCDC) on its official Twitter handle.
Recall that Prodest Hotel and was demolished two weeks ago because the owners violated Executive Order 7 which banned the operation of hotels.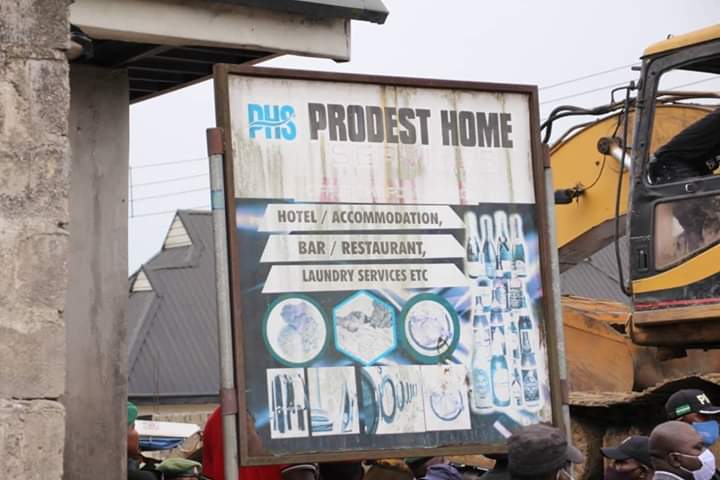 The southern state had ordered a partial lockdown where residents must abide by the "compulsory wearing of face mask in vehicles and public places, closure of all land, sea and air borders and entry routes into the state; and closure of all open markets, including slaughters, hotels, guest houses, cinemas, bars, and restaurants, etc.
The partial lockdown was later extended to a total lockdown forcing residents to remain at home for days.
Prodest hotel and Edemete hotel violated the order and the Rivers state government demolished the two hotels amidst mixed reactions from the public.
While the governor received commendation from certain quarters, several commentators from the state have claimed that Wike's demolition order was politically motivated, after a member of the People's Democratic Party claimed he was being targeted after flouting the lockdown order. Furthermore, the legality of the demolition ordered by the governor is being debated by lawyers.
This latest development validates the State Government's proactive approach towards the fight against COVID-19.
The state government claimed that the COVID-19 Taskforce members from the Local Government who went to enforce the Executive Order were brutalized and dehumanized by thugs loyal to the hotel management leading to the death of one of them.
The recent NCDC Covid-19 records show that Lagos had 143 new cases followed by FCT with 36 new cases, 27 new cases in Rivers state and 19 new cases in Edo state. Other affected states are Kano, kaduna, Ogun, Ebonyi, Anambra, Niger, Akwa Ibom, Oyo, Kwara and Bayelsa.
The total new cases of covid-19 summed up to 313 in the country on Sunday. The total cases of the virus in the country is 7839, with 226 deaths and 2263 discharges.