The N70m handed over to the Northern Senators Forum has been swallowed by monkeys in the farm of a ranking senator.
Shehu Sani (APC, Kaduna)  told newsmen minutes after  Senator Abdullahi Adamu was removed as the chairman of Northern Senators forum.
Senator Adamu was accused of mismanaging N70 million belonging to the Northern Senators.
Shehu Sani said that it was alleged that some monkeys swallowed the money at the senator's farm.
Last week, an official of the Joint Admission and Matriculation Board, JAMB, claimed that a mysterious snake allegedly swallowed N36 million naira, from the Board's vault, which she made from the sale of scratch cards.
In a video, Senator Shehu Sani explained how Monkeys swallowed the money in a farm belonging  to one of the senators in custody of the funds . He was intermittently disrupted during his speech with a moderator telling him he was  going out of context. However, the Senator sent his message out at the end.
These strange occurrences have kept Nigerians wondering what has become of public office holders with the incessant mismanagement of public funds.
This article is fact-checked.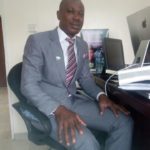 Miebaka is a seasoned journalist with years of experience. His vast work in Africa keeps him as one of the front line journalists in the region.