Lagos recorded 80 new cases while Kano recorded 38 new cases.
Nigeria recorded 195 new cases of coronavirus Tuesday, according to the Nigeria Centre for Disease Control (NCDC).
This NCDC announced the new statistics via its Twitter account Tuesday night.
According to tweet, Lagos recorded 80 new cases, Kano recorded 38 new cases, Ogun recorded 15 new cases and Bauchi recorded 15 new cases. Others are Borno with 11 new cases, Gombe with 10 new cases, Sokoto with 9 new cases, Edo and Jigawa states with 5 new cases each. Zamfara state has 1 new case while Rivers, Enugu, Delta and Nasarawa states have 1 new case each.
Nigeria currently has a total of 1532 confirmed cases, 255 discharges and 44 deaths recorded.
The president of Nigeria, Muhammadu Buhari, announced Monday that he will relax restrictions starting on the 4th of May, 2020.
The president stated that Kano state, which has recorded hundreds of deaths, although not yet linked to the coronavirus pandemic, in the past week shall remain on lockdown for another tow weeks.
This article is fact-checked.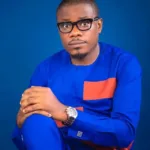 A writer, poet and social activist with focus on Africa, governance and social values.