Jos, Nigeria – A Plateau state based pastor of the Church of Christ in Nations (COCIN), Rev. Polycap Zango, who was abducted by ISWAP on his way to Gombe state has appealed to the Nigerian government for rescue.
Rev. Polycarp Zango, who was declared missing on October 19, 2020, appeared in a video saying, in Hausa Language, that he was captured by "soldiers of the caliphate," a self-made nickname of the Islamic State West Africa Province, ISWAP.
Pastor Zango also said there were other Christian ladies in the custody of the insurgents, pleading with the government and leaders to rescue him.
"On October 19, 2020, I was travelling for a conference in Gombe when I was abducted by Boko Haram insurgents who caught me on the road.

Rev. Polycap Zango, kidnapped Plateau pastor
"I am appealing to the governor of Plateau State, Simon Boko Lalong, and the senator of Plateau North, Barrister ID Gyang, and the Christian Association of Nigeria and COCIN to please help save me from their hands.

Rev. Polycap Zango, kidnapped Plateau pastor
"They also abducted two Christian women who are also here with me, we are appealing to be rescued."

Rev. Polycap Zango, kidnapped Plateau pastor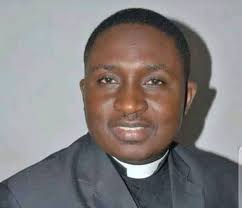 While waiting for his return, there was an earlier unconfirmed report of his release and anxiety filled his residence, but this turned out to be a false narrative that dimmed the hopes raised for the return of the pastor.
The Nigerian government and its military authorities are yet to make an official statement regarding the kidnap of the clergy.
This article is fact-checked.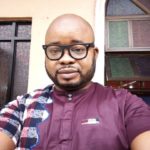 Joe Ogbodu is a prolific writer with so many years in investigative journalism. He is a media consultant and co-Publisher of BIGPEN NIGERIA. He currently serves as Principal Consultant at PenTimes Communication Synergy. Ogbodu hone his skills in the media industry right from his days in the Delta Government owned POINTER Newspaper as Bureau Chief, from there he joined the defunct Compass Newspaper as Bureau Chief in oil city Of Warri in 2008. Before delving into online publishing, Ogbodu cut his teeth as general staff writer with Nigerian-owned US based THEWILL and as Nigeria Editor for the defunct The Netherlands "Inside Niger Delta Magazine" up-to 2015 when he went into partnership with some friends to float the BIGPEN NIGERIA. Ogbodu now serves as Political Editor for Report Afrique.