The United Nations Deputy Secretary General, Amina Mohammed in recent visits across some African countries to discuss strategies to rebuild setbacks as a result of the Covid-19 pandemic made a stop in her home country Nigeria.
She discussed with the Nigeria's president, Muhammadu Buhari, in a closed door meeting at the state house in the nation's capital city lasted for over three hours.
According to a statement by the presidential spokesman, the recent #EndSARS protest and its' aftermath was a talking point at the meeting. The president said it was in the best interest of youths to maintain law and order and discontinue protests.
The Deputy Secretary General of the United Nations, Amina Mohammed, remarked that the #EndSARS protest was an unfortunate situation and was an alarming one as well.
Speaking at the closed door meeting, she said,
Mohammed stressed that the UN is more particular on the ability of government to address these outstanding issues raised from the protest and that for this to happen, an engaged youth and an engaged government is needed.
She further called for a better youth and government engagement in handling such crises.
Also speaking with the Vice President, Professor Yemi Osinbajo, Amina Mohammed presented the lunch of the United Nations Nigeria 2020-2022 plus offer on Socio-Economic recovery which is aimed at supporting Nigeria in its immediate effort at Risk mitigation.
This offer by the United Nations will mobilize for Nigeria 250 million dollars.
In response to the presentation done by the United Nations Deputy Secretary General, Nigeria's Vice President, Professor Yemi Osinbajo noted that
Amina Mohammed in the company of some UN senior officials will in the next couple of days visit Niger, Sierra Leone and Ghana.
However, before leaving Nigeria, the team says it will conduct an assessment of the resettlement efforts in Borno state.
This article is fact-checked.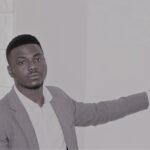 Osaze E. Isesele is a strategic communications and public relations enthusiast with interest in politics, enterprise and development. 
His over 7 years experience in the media and communications landscape spans print and broadcast journalism, digital and social media as well as corporate communications. 
Osaze resides and works for REPORT AFRIQUE from the Federal Capital Territory in Abuja, Nigeria.