"Two limitless local resources—energy from the sun and local confidence— that's what it takes to win," asserts CEO of Energy Resources Senegal, Moustapha Sene
DAKAR, Senegal –  Moustapha Sene is soft-spoken, but he is sure of what he's doing, and has proved a rare knack for seeing the obvious. A company his family started 25 years ago, Sahel Gaz, has been transforming free air from the atmosphere to produce oxygen for local hospitals. The idea of converting nature into revenue while building communities has become a passion.
One afternoon in 2015 while the sun beat down on his SUV in Dakar traffic, Sene, whose family-owned cluster of companies including edible oil, metallic construction, and industrial and medical gases, was struck again by the obvious. "Widely available technology, dropping cost of solar panels, and free, unlimited sunshine," he reasoned. "What business person would not see the value of acquiring your primary ingredient as a gift from Nature?" The value-proposition for Sene was secured with imagination and confidence.
Three years later, Senegal's first indigenous solar power station has begun to produce 20 megawatts of electricity which Sene's company Energy Resources Senegal (ERS) (www.ERSenegal.com) sells back to the state-owned power company Senelec as part of a well-structured power purchase agreement.
Beyond the free sunlight — his 40-hectare solar farm in the Koalack region 200 kilometers from Dakar receives 3000 hours of direct sunlight a year — Sene woke up to another truth:  Senegal's priority for quality education produces great local technical talent and highly skilled labor. "Why should we think we need to import brains?" he asks. His entire team is Senegalese and locally educated from the electrical engineers to his financial advisors. ERS employs 15 people, and is growing.
Senegalese President Macky Sall has placed renewable energy high on his list of national goals, and four solar plants have come online in the last 18 months with the percentage of citizens using clean energy in this West African nation of 15 million, rising at an astounding pace from about 10% to over 21% in less than two years. President Macky Sall predicts the rate will rise to over 30% in the near future. "At this rate, solar and wind energy will entirely drive Senegal's power needs sooner than we anticipated," Sene adds.
The Kahone solar plant is already bringing electricity to over 150 000 households in this central region of the country where everyone feels the need for electricity. One local tailor remembers the days he was unable to work at all because the current was cut. "We were at a standstill until the juice for our sewing machines came back. Those days are over."
Energy Resources Senegal is helping to keep local businesses in business, and is now even able to help provide basic services to communities that have been socially off-the-grid as well. One of Sene's personal goals is to renovate and upgrade the often decrepit structures used for community schools.
Moustapha Sene who was educated in Dakar and in Canada could have opted for a corporate position in Europe or North America, but his respect for his father, Alla Sene, who started the first family business in the streets of Dakar back in the 50s with no education and no cash, combined with his hope for his children to believe in a truly emerging Africa has kept him invested in a Senegal that he has helped evolve. His 22 year old daughter finishes an MBA at NYU this semester in energy and the environment and plans to bring her knowledge back home too.
"What we have done in Koalack with the Kahone solar plant we can share with local entrepreneurs across West Africa and beyond," he told a group of regional investors. "We have the local know-how and engineering, we have local financial talent to provide and structure economic models for the Industry. And of course there is no shortage of sun. We have to learn how to master technologies on our own and start to invest more in our own confidence to produce local wealth," he says.
The Senegalese Ministry of Energy and the pro-active Senelec, with its Plan Yeesal (meaning renewal in Wolof), is proving to be among Africa's most ambitious players in the renewables sector. Power Purchase Agreements, the kind that Energy Resources Senegal has signed — a 25-year engagement — is proving that as long as the sunlight is free, native solutions to old problems in the energy sector have arrived.
"Curiously," Sene adds "the greatest challenge to creating new wealth is not the cost of innovation as many think; it is the work to get beyond our traditional reflexes."
If Sene keeps seizing the obvious ERS's ambition to develop and build a total of 500MW solar and wind projects on the African continent before end of 2025, just may happen.
This article is fact-checked.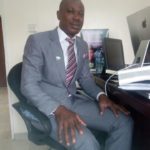 Miebaka is a seasoned journalist with years of experience. His vast work in Africa keeps him as one of the front line journalists in the region.