When it comes to creating world-class radio, DJ Sabby has nailed it down to a tee. The Metro FM DJ hosts the station's official Top 30, which has quickly become the station's most-listened to show with over 1.1 million listeners, and now, he's taking his unique approach to radio global as he teams up with New York City Power 105's Nyla Symonee and London's BBC 1Xtra presenter DJ Ace.
The idea to bring a global radio show to life came about after the trio connected through their passion for one-of-a-kind, modern day broadcasting. Here, they unpacked how they have always wanted to push boundaries when it comes to the content that they create. Through technology, the world is smaller and people are more in sync with one another through the advancement of technology and social media. This inspired the 'OneLoveCrew' radio show.
The new segment sees the hosts link up to create content that will premiere across each of their respective radio shows. The #OneLoveCrew airs in London between 00:00 – 02:00 every Sunday on DJ Ace's show and broadcasts at 11:20am on Metro FM with DJ Sabby during the station's popular Top 30. Power 105 is set to confirm details for the New York broadcast soon.
In this podcast, the three active, well-respected radio DJs, who are masters of their craft in their home countries, come together to talk about music while introducing listeners to a slew of popular and up-and-coming artists who they believe are changing the game.
Through powerful and thoughtful conversation, this series sets the tone for what the future of broadcasting could sound like. Fans have been enjoying the three hosts to exchange their unique view-points about music and show business while keeping all three markets in sync with developments happening in real time.
"For me, it's all about being in the forefront of innovation and consistently reminding people that radio is one medium that is able to accommodate any change that comes with advancement of humankind. Technology has enabled us to engage more and do it in real time. This idea is exciting because we're bringing together the hottest markets in music right now while keeping our audiences in tune with the hottest songs and what's happening in our home countries," DJ Sabby says of this exciting new venture.
The DJ, who is passionate about artist development, adds "While doing that, we are creating a bigger stage to expose more artists to the world, creating opportunities for them to connect with a greater audience through the platform."
DJ Sabby explains that having access to both musicians and those who listen to them puts DJs in a powerful position and he wants to put that power to good use. "As DJs my belief has always been that we are the bridge, the connectors of different worlds, and this is one of those ideas that best describes what we can do when we collaborate."
Catch DJ Sabby on the Metro FM Top 30 every Saturday between 9am and 12pm.
This article is fact-checked.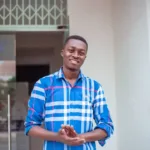 Christopher Sowah (Cypress) is a Ghanaian travel writer and blogger with strong passion for the creative arts industry & business. Sowah writes for Report Afrique from Ghana.