From the visuals of her song "Way Maker" having more than 100 million views on Youtube to becoming the first African to top Bill board "Christians Songwriters" Chart in the US, Nigerian gospel singer and songwriter, Sinach's story is not only uncommon but inspiring.

Born Osinachi Kalu in Lagos, Nigeria on the 30th of March, 1977, her parents are from Afikpo in Ebonyi state, east of Nigeria. She was the second among 7 children.
She completed her primary and secondary school in Lagos before proceeding to study Physics at the University of port Harcourt, in Rivers state, south of Nigeria.
Sinach was born into a Christian family and joined the choir at Christ Embassy church in lagos in her teenage age. Her unprofessional career in music started in 1989 but she started her career professionally in 1994.
She was discovered by Pastor Chris Oyakhilome, the founder and senior pastor of Christ Embassy Church, also known as the Believers Love World ministries, while singing in the church choir.
Her features in the Love World Music shot her to fame starting with the global audience of the Love World Ministries. With time, Sinach's talent made her a household name in the Nigerian gospel genre.
Marriage
In 2014, Sinach married Mr. Joseph Egbu in her home Church Christ Embassy. Consequently, she changed her legal name from Osinachi kalu to Osinachi Joseph.
On 17 November 2019 at the LIMA Awards Pastor Chris Oyakhilome announced the arrival of Sinach's first child, five years after her marriage.
Awards
In 2016, Sinach became the first recipient of the LIMA Songwriter of the Decade Award, recognizing her contribution to gospel music in the previous decade. Her songs were being sung in many countries, translated to many languages, around the world.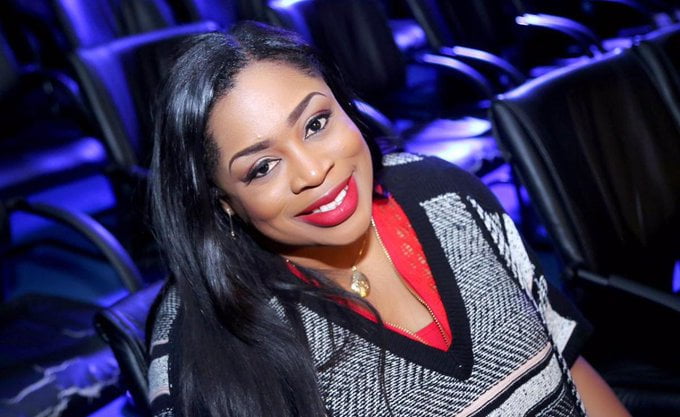 She also received the African Achievers' Award for Global Excellence same year. Also that same year, for the second time in a row, she won the Western Africa Artist Of The Year by Groove Awards in Kenya, and was listed by YNaija alongside Chris Oyakhilome, Enoch Adeboye as one of the Top 100 Influential Christians in Nigeria.
Chris Oyakhilome is also notable for discovering and sponsoring other gospel artistes like Frank Edwards, Ada Ehi, Eben, Testimony Jaga, Joe Praise, Buchi and many others to stardom.
Indian Tour
In September 2019, Sinach became the first gospel artist from Africa to tour India, headlining concerts with several thousands in attendance.
In India, Sinach performed before thousands in Delhi, Pune and Talkatora. Her concerts were reported by local tabloids in India.
Sinach has also performed in Kenya, Zimbabwe, Congo, South Africa, United Kingdom,USA, Antigua & Barbuda, Trinidad and Tobago, Grenada and Uganda. She has performed in 50 countries of the world.
Albums
Sinach has released 9 albums and has written and produced over 200 songs. Below are a list of her albums with year of release:
2008: Chapter One
2010: I'm Blessed
2012: Shout it Loud
2012: From Glory to Glory
2013: Sinach at Christmas
2014: Sinach Live in Concert – The Name of Jesus
2016: Waymaker – Live
2018: There's an Overflow
2019: Great God (Live in London)
Most Popular Songs
Sinach's most popular songs are Way Maker, I know Who I Am and This is Your Season. Way Maker amassed more than 100 million views on Youtube in March, 2019. 'This Is Your Season' won the Song of the Year award in 2008. "I Know Who I Am' has become a sub-anthem in Nigeria and in many Christian homes around the world.
International Stardom (US Bill board Top 10)
Sinach relocated from Nigeria to the US and so did her fame. She has since seen a steady rise in her career and wealth.
Her song 'Waymaker,' originally released in 2016, recently gained massive popularity following performances by The Elevation Worship and other Christian rock bands.
But it was Leeland's Waymaker (Live) that shot the song into Billboard Top 10 hits. Another version of the song by Michael W. Smith featuring Vanessa Campagna and Madelyn Berry also lit up the charts.
Sinach took to Twitter on Wednesday to share the good news.
Net Worth
It is not very clear how much is Sinach's net worth but there are sketchy estimates sourced online.
Online news site, Legit.ng estimated her net worth at $420,000 dollars in 2018 while busytape.com said she was worth $4 million in 2019.