The National Broadcasting Commission (NBC) has penalized prominent Nigerian media houses over what it termed as an "unprofessional coverage" of the #EndSARS protests and the crisis that ensued afterwards.
The affected media houses are Channels Television, African Independent Television (AIT) and Arise News Television who have all been actively broadcasting the #EndSARS protests and the violence that followed in parts of the country.
Speaking at a press conference in the nation's capital, the Acting Director-General of Nigerian Broadcasting Commission (NBC), Prof Armstrong Idachaba announced the sanction which slammed each media house a fine of three million naira (3, 000, 000) each.
The broadcast regulator of the Nigerian government had earlier cautioned media houses in a press statement in which it highlighted the broadcast codes and rules of engagement for communicating in a crisis.
However, Idachaba while making the announcement said
"if the commission escalates the violations that emanated from the misuse of social media sources by broadcasters, sanctions according to the provisions of the law, NBC can comfortably shut the stations down"
He further mentioned that the offence of the stations was enough to lead to a breakdown of law and order but the option of the fine is to serve as a deterrent to other media stations in the country.
SERAP condemns the sanctioning of Channels TV, AIT & Arise News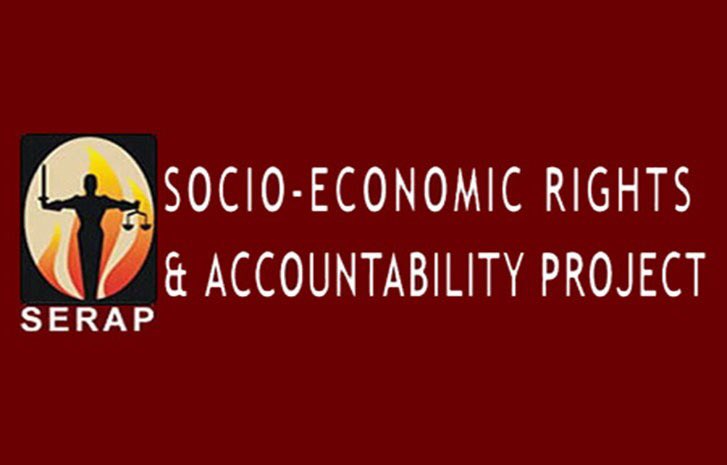 Reacting to the fine slammed on Channels Television, African Independent Television and Arise New TV by the NBC, the Socio-Economic Rights and Accountability Project (SERAP) has criticized the actions of the NBC as unconstitutional and illegal.
In a statement by its deputy director, Kolawole Oluwadare, the civil rights organization noted that the actions of the agency is yet another example of Nigerian authorities' push to silence independent media and voices.
The statement went further to ask the NBC to drop the fines and uphold Nigerian constitution and international obligations to respect and protect freedom of expression and media freedom.
The organization has given the NBC within 48 hours to revert the unconstitutional fines worth Nine Million Naira (9, 000, 000) else it will press charges against the government's agency.
Furthermore, the organization has noted that such actions by the NBC is an infringement of the Nigerian Constitution 1999 [as amended] and the country's international human rights obligations, including the International Covenant on Civil and Political Rights and the African Charter on Human and Peoples' Rights."
Nigerians describe NBC's fine on media houses as oppressing citizens
Social media has gone agog following the news of the Nigerian broadcasting commission(NBC) slamming media houses.
Nigerians on social media have expressed their dissatisfaction regarding the agency's decision which is aimed at stifling media voices and that it is a persistent way of government in oppressing its citizens.
Several twitter users tweeted saying the Nigerian government is clearly oppressing the media houses in particular for their bold coverage of the #EndSARS protest as well as the Lekki shooting.
See some of the tweets below: