The New Year celebration turned bloody in Rivers State as gunmen opened fire indiscriminately at people returning from the church after attending the new year crossover service.
The incident occurred at Ogba/Egbema/Ndoni (ONELGA) Local Government Area of the state.
The police spokesperson in Rivers state, Omoni Nnamdi, who confirmed the incident, said it was difficult for the police to give the exact number of people killed in the shooting.
"We can only confirm the incident, but we can't confirm the number of casualties. We are still working on that because some people were taken to the hospital and some of them are recuperating," said Mr. Nnamdi, a deputy superintendent of police.
The police said normalcy has returned to the area and that they would let the public know the number of casualties after an investigation.
It was gathered that over 26 persons were shot in the attack, 14 persons died on the spot while 12 victims are already hospitalized.
Residents have blamed the incident on rivalry cult groups operating in the area.
This article is fact-checked.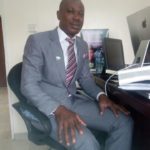 Miebaka is a seasoned journalist with years of experience. His vast work in Africa keeps him as one of the front line journalists in the region.