A building materials merchant, Mr. Vincent Igweh has slumped and died while in the the queue inside a banking hall in Agbor area of Delta state.
Late Mr. Igweh died after waiting for hours on end to collect his Automated Teller Machine (ATM) card at the bank's branch in Ika South Local Government Area, Delta State.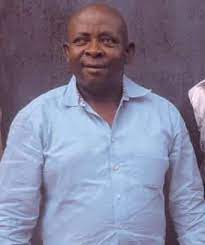 He slumped while on queue and was later pronounced dead at St. John Catholic Hospital, Agbor. The story was confirmed by the Delta state police spokesperson.
Sympathizers were seen a viral picture shared on the social media consoling relatives of the deceased man at his compound in Delta state.
Nigerians have registered frustrations across the various states arising from issues relating to the CBN's issuance of new naira notes. This has led to the scarcity of cash and dysfunctional mobile transfer apps.