Tech Company, Apple, on October 13, 2020 announced their latest and greatest mobile offering for the year 2020 which are iPhone 12 and iPhone 12 Mini. The technology outfit which is notable for making uniquely desirable smartphones by its users and even non users released iPhone 12 and 12 Mini alongside the more expensive iPhone 12 pro which is ideal for phone users who fancy pro camera features.
At a glance, the new iPhone 12 and 12 Mini have a 6.1-inch and 5.4-inch sizes with identical features, which includes support for faster 5G cellular networks, OLED displays, improved cameras, and Apple's latest A14 chip, all in a completely unique design.
The difference between these two sizes that have similar features is that the 6.1-inch is a replacement to the iPhone 11 while the 5.4-inch is a new size, which is considered as the smallest iPhone, the tech company has introduced into the market since 2016. It will be very ideal for people who prefer to use phones one-handed.
Away from screen size, another important feature of these latest gadgets is the Super Retina XDR OLED Display which is being introduced for the first time, with an edge-to-edge design but has an exception of the Face ID notch and small bezels around the edge. There's no difference in display quality between the standard iPhone 12 models and the Pro models.
Also, the tech company revamped the design of the iPhone 12 offerings this year, introducing flat edges that are a departure from the rounded edges of prior models and are similar in design to the iPad Pro.
The front of the iPhone is protected by a new Ceramic Shield cover that replaces the standard cover glass. Tech enthusiasts say the Ceramic Shield is infused with nano-ceramic crystals and offers better drop performance.
Like the iPhone 12 Pro models, the iPhone 12 models offer IP68 water and dust resistance and can hold up to submersion in 6 meters of water for up to 30 minutes.
All of the iPhone 12 models in this year's offering support 5G connectivity for faster downloads and uploads, better quality video streaming, improved gaming, and higher-definition 1080p FaceTime calls.
The iPhone 12 and 12 mini support WiFi 6 and Bluetooth 5.0, plus they include a U1 Ultra-Wideband chip for spatial awareness and interactivity with other devices that include the U1 feature such as the HomePod mini.
Also as new feature, there's an A14 chip inside the iPhone 12 models, and this is the first chip in the smartphone industry built on a 5-nanometer process for performance and efficiency improvements.
The iPhone 12 and 12 mini are similar to the Pro models in most respects, but the camera is a major differentiating factor. While the Pro models include a triple-lens camera setup with a LiDAR Scanner and other bells and whistles, the iPhone 12 and 12 mini have a simpler and less advanced dual-lens camera setup.
There are some notable significant camera improvements in the new iPhone 12 models compared to the iPhone 11. There's an f/2.4 Ultra-Wide camera and a Wide camera that has a new f/1.6 aperture that lets in 27 percent more light for better performance in low-light conditions along with 2x optical zoom and 5x digital zoom.
Uniqueness of the Iphone 12 Model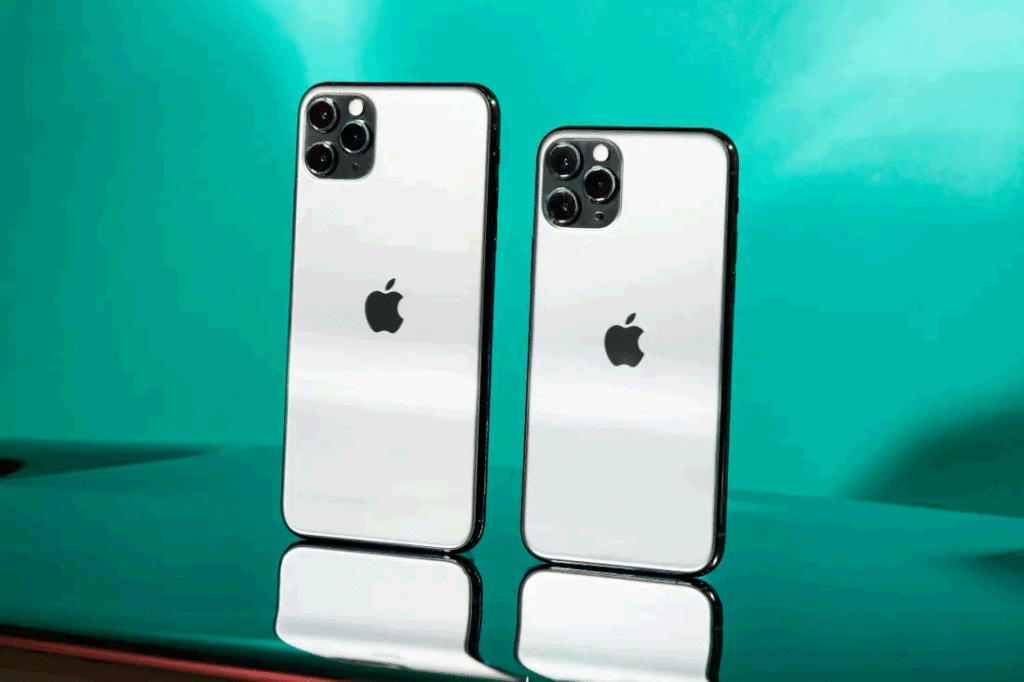 Like the iPhone 12 Pro models, the iPhone 12 models can capture 30fps HDR video with Dolby Vision, enabling cinema-grade videos to be captured, edited, and shared right on the iPhone. It also supports 4K video recording at up to 60fps.
In terms of battery life, the new iPhones offer fast charging, which provides a 50 percent charge in 30 minutes using a 20W power adapter.
Apple flagship phones set to launch sales October 16th & November 6th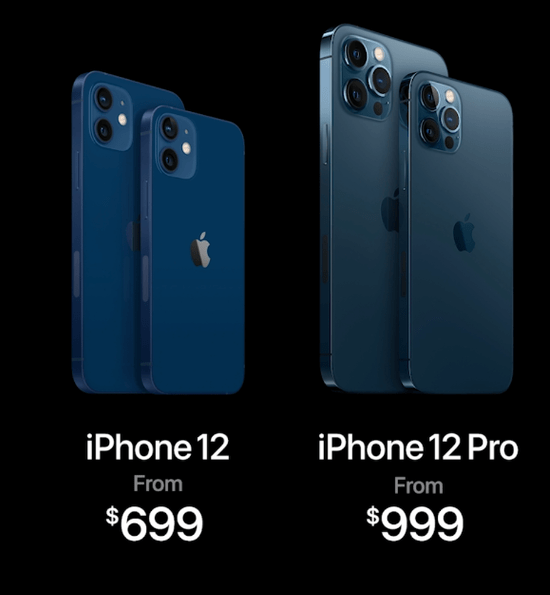 Apple would sell the iPhone 12 and 12 mini alongside the iPhone 12 Pro and iPhone 12 Pro Max, more expensive than iPhone models with stainless steel bodies and more advanced camera technology. The phones will be available for pre-order on Friday, October 16 with a launch to follow on Friday, October 23. It is priced starting at $799 for 64GB of storage, with 128 and 256GB available for an extra fee.
The 5.4-inch iPhone 12 mini will be available for pre-order on Friday, November 6 with a launch to follow on Friday, November 13. Pricing on the iPhone 12 mini starts at $699 for 64GB of storage, with 128 and 256GB storage options available.
The new iPhone 12 models will be launching in the United States, UK, Japan, Australia, China, Germany, and more than 30 other countries and regions starting on October 16, with pre-orders to kick off at 5:00 a.m. Pacific Time.