Jacob Zuma, the former president if South Africa was arrested for failing to appear in an anti corruption panel.
The Constitutional Court had found him guilty of contempt for failing to appear before a commission investigating corruption accusations that tainted a president once best known for fighting apartheid.
Zuma lost a court bid on Friday to overturn his arrest for contempt of court, days after turning himself in for a 15-month jail term in a case that has tested the post-Apartheid nation's rule of law.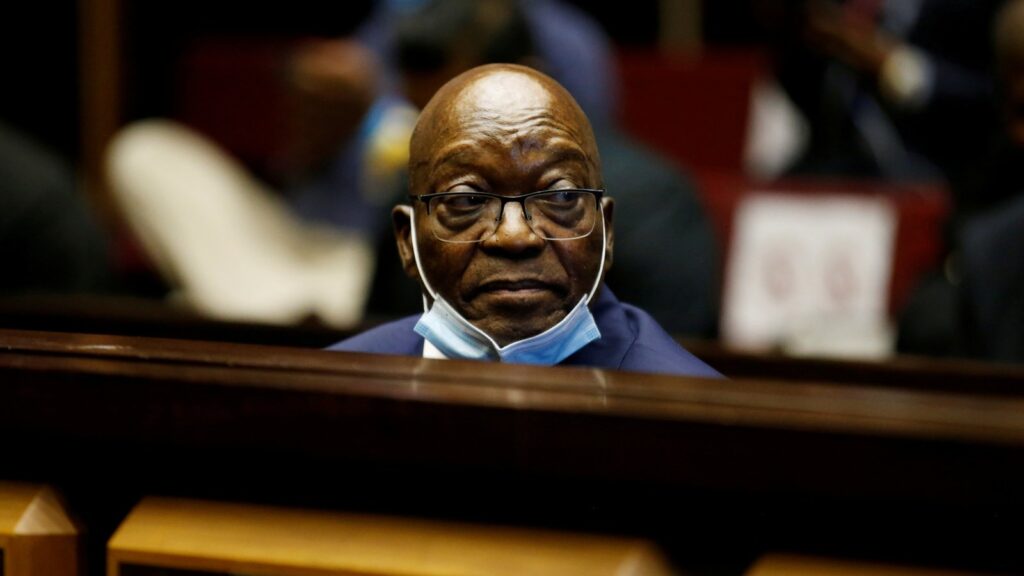 "Mr Zuma's concerns about his health are not supported by any evidence," the presiding judge in the Pietermaritzburg High Court said. "The application is dismissed."
The Constitutional Court last week ordered Zuma jailed for refusing to give evidence at an inquiry into corruption during his nine years in office from 2009.
Zuma has separately challenged his sentence, partly on the grounds of his alleged frail health and risk of catching COVID-19.
Zuma also faces a corruption case relating to a $2 billion arms deal in 1999 when he was deputy president. He denies the charges.