A Zimbabwean socialite and influential businessman, Genius Kadungure, also known as Ginimbi has died, along side three other persons, in an auto crash along the Borrowdale road in Harare, police has confirmed.
Ginimbi, 36, who was said to have died instantly from the impact of the crash on Sunday, was in company of three other people – a model, a fitness trainer and a Malawian fugitive who also died in the accident.
He was driving his R5m Rolls-Royce Wraith which collided head-on with three other vehicles killing him and his three friends.
Three of those burnt to death in Ginimbi's vehicle were identified as Alicia Adams, a model, a fitness trainer, Michelle "Moana" Amuli and a Malawian Cashgate-linked fugitive, Limumba Karim.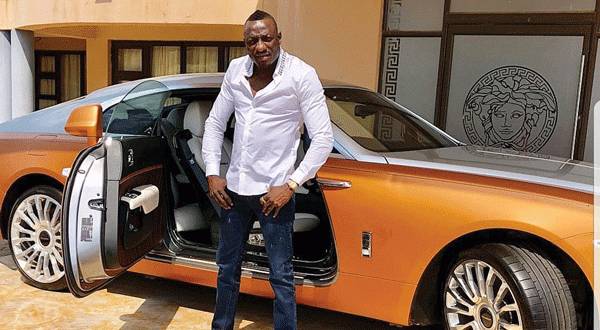 The speeding Rolls-Royce veered off the road and hit a tree before going up in flames, according to an eyewitness, Danny Kuwanga, who was one of the first people at the scene.
"It happened in front of my eyes. He was speeding. He first overtook me and as he tried to overtake a second vehicle, that's when he crashed into the Honda Fit driving the opposite way," Kuwanga said in quotes reported by Zimlive.
Kuwanga and others managed to remove Ginimbi's body from the car before it went into flames. They were unable to rescue the other three passengers whom he said cried for help as the car went up in flames.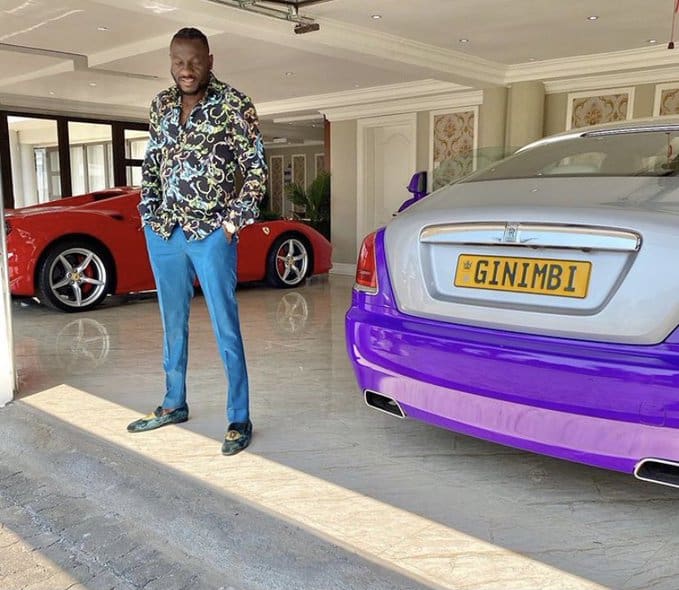 Ginimbi was a successful businessman. He ran night clubs in Zimbabwe and founded Pioneer Gases, an oil and gas firm with interest in Botswana, South Africa and Zimbabwe.
Police confirms Ginimbi's Death
The incident of Ginimbi's death was confirmed by the Zimbabwe Republic Police (ZRP) in a statement on Sunday.
Police spokesperson, Assistant Commissioner Paul Nyathi confirmed the death of Genius "Ginimbi" Kadungure in a head-on collision with a Honda Fit near Philadelphia area along Borrowdale road.
"The Zimbabwe Republic Police would like to confirm the death of four people that included Genius Kadungure in a fatal road traffic accident along Borrowdale Road.

ZRP
"Three people were burnt when the vehicle caught fire after it clashed with a Honda Fit head-on as the driver overtook another car near Philadelphia," said police spokesperson assistant commissioner Paul Nyathi.

ZRP
Let's take a deeper look at the personalities of those other three persons who died along Ginimbi in the crash.
Malawian Socialite Limumba Karim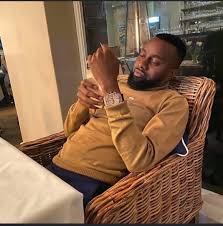 Limumba, one of the victims of the crash involving Ginimbi, escaped justice in Malawi over cases of corruption in the popular cashgate scandal, the biggest corruption scandal in Malawi's history that took place in 2013.
He was declared wanted and the Malawian government demanded his extradition from his base in South Africa. The corruption case also involved the Malawian former Budget Director Paul Mphwiyo.
Limumba was facing charges alongside Mphwiyo and others, including civil servants such as former Accountant General David Kandoje, Auzius Kazombo Mwale, Clemence Mmadzi and Roosevelt Ndovi. The list of suspects also includes contractors.
Others are George Banda, Michael Mphatso, Samuel Mzanda who are facing charges of fraud, negligence by public office, money laundering, theft by public servant, theft by servant and conspiracy to defraud government funds amounting to K2 446 817 450.49.
Also charged is an expert in information technology (IT) Steve Likhunya Phiri . Others are Stafford Mpoola, Andrew Patrick Chilalika, Fatch Chungano, Cecilia Mervis Ng'ambi, Gerald Magaleta Phiri and Ndaona Satema.
One of the suspect Maxwell Namata died.
Limumba Karim is survived by three children, one in South Africa, newly born in Mozambique and one in Malawi.
His body will be repatriated to Malawi for burial.
Michelle "Moana" Amuli (Fitness Trainer)
Also in Ginimbi's ill-fated Rolls Royce was Moana, a 26-year-old fitness trainer who rose to limelight after she played Jah Prayzah's love interest in his video Munyaradzi in May 2020. She has also appeared in other videos Takura's Zvemoyo, Enzo-Mwenje and Freeman – Miridzo.
She had just celebrated her birthday with Ginimbi and the other two friends in his night club before headed out in the ill-fated car, leading to their deaths.
Following her rise in popularity after Munyaradzi video Moana was appointed Nash Paints brand ambassador. Moana had a huge following Instagram where she had over 91 000 followers.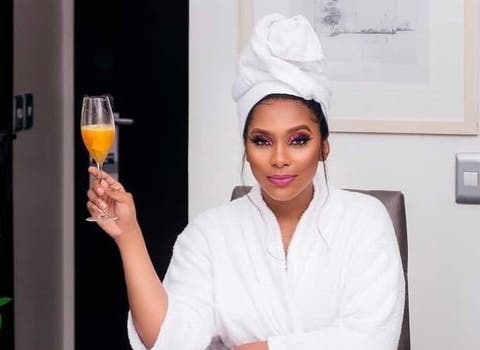 Alicia Adams (Model)
Not much is known of Alicia Adams before her death in Ginimbi's ill-fated car on Sunday. Reports say she was a model who had accompanied the socialite to celebrate the birthday of Moana at his club before their deaths.
Davido Pays Tribute to Ginimbi
Popular Nigerian musician, Davido has reacted to the death of Ginimbi.
In a tweet, the "FIA' hitmaker paid him a tribute.
He wrote: "Another friend Gone … RIP GINIMBI ….. nothing else matters today make Una do Una worst"
Ginimbi will surely be missed by many in Zimbabwe and the rest of Africa.