The All Progressive Congress (APC) screening committee on Friday disqualified the governor of Edo State, Godwin Obaseki, from participating in Edo APC governorship Primary.
REPORT AFRIQUE understands that two other aspirants were also disqualified from contesting in the primary billed for June 22.
The screening committee said that the incumbent governor was unfit to contest for the ticket of the party following his HSC and NYSC certificates which they said were defective.
Recall on Wednesday, Obaseki had cast doubt on the ability of the APC screening panel for the governorship primary to do justice in the process.
This is a developing story. Details will be updated.
This article is fact-checked.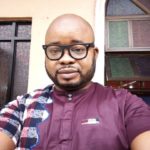 Joe Ogbodu is a prolific writer with so many years in investigative journalism. He is a media consultant and co-Publisher of BIGPEN NIGERIA. He currently serves as Principal Consultant at PenTimes Communication Synergy. Ogbodu hone his skills in the media industry right from his days in the Delta Government owned POINTER Newspaper as Bureau Chief, from there he joined the defunct Compass Newspaper as Bureau Chief in oil city Of Warri in 2008. Before delving into online publishing, Ogbodu cut his teeth as general staff writer with Nigerian-owned US based THEWILL and as Nigeria Editor for the defunct The Netherlands "Inside Niger Delta Magazine" up-to 2015 when he went into partnership with some friends to float the BIGPEN NIGERIA. Ogbodu now serves as Political Editor for Report Afrique.