Nigeria's democracy seems threatened by recent flagrant disrespect for the laws and misuse of federal powers by the government. The apex office has been accused of clamping down on opposition voices using the security apparatus in the country.
There are several cases where accused persons are detained against court orders, on the insistence of the presidency. A once democratic Nigeria now seems hunted by a repeated phase of tyranny, that sprouts from its political lining to the ordinary citizens.
The country's upper chamber of the National Assembly has set in motion the passage of a law to regulate what Nigerians do or post on social media. A move, many say, is aimed at clamping down on opposition voices online by the government.
The threat to freedom is not limited to the ordinary people as the country's National Assembly was in the early hours of Tuesday cordoned off by officers of the State Security Services in an alleged move by some senators, loyal to the presidency, to remove the Senate President, Bukola Saraki, who recently defected from the ruling All Progressive Congress (APC) to the opposition Peoples' Democratic Party (PDP).
Just last July, Bukola Saraki, had his residence ambushed by men of the Nigeria Police Force in an attempt to stop him from attending a house session that was allegedly planned for Senators from the ruling All Progressive Congress (APC) to defect to the opposition Peoples' Democratic Party (PDP). Saraki was later sneaked out in rickety vehicle to attend the sitting. Saraki defected following after 15 senators to the PDP the following week.
There are several cases of selective arrests and detentions without trials of citizens in Nigeria by the Buhari led government. While some arrests come with seemingly genuine reasons, they get twisted along the line with the government refusing to honour orders by its own courts. Let's take a look at some of such popular cases:
Melaye's Arrest and Detention
A defiant senator, Dino Melaye, who later left the APC to the PDP, was arrested on Trump up charges and detained for days.
Reacting to his arrest, Melaye told local reporters that he (Melaye) was blocked as he was undergoing security and immigration screening.
He said he was told that the police had place him on its 'no fly' list and that he was therefore barred from travelling at the airport.
"I have just been arrested at the international wing of the Nnamdi Azikiwe airport on my way to Morocco for an official engagement sponsored by the Federal Govt after checking in," Melaye posted on Twitter.
Mr. Melaye said he "snatched back" his passport from the official who confiscated it and made to proceed to board his flight.
"But I was then circled by police officers trying to hold me and saying I am on Interpol wanted list," Mr. Melaye said.
"We have called Interpol and they said it is a lie. Someone has also mentioned to me that my name was placed at the airport by a police commissioner." Melaye added.
Mr Melaye had on March 1 held himself up at a federal court in Abuja as the anti-robbery squad of the police made to arrest him.
That stand-off came hours after the senator secured bail on perjury charges.
He was arraigned on allegations that he provided false information to the police in an attempt to indict a senior official of the Kogi State government. He was granted a N100,000 bail.
But he stayed behind inside the court to avoid the police arrest. Statutorily, a suspect who has been granted bail by a court and met the conditions cannot be arrested within the court premises by security personnel.
The police team later left the court that night after Mr. Melaye escaped through a back channel.
The police have since then craved for a smooth opportunity to take the senator in.
Melaye, however, alleged that the Kogi state governor in connivance with the Nigerian presidency is after him for standing up against his former party (APC) on issues that relate to the impunity and misuse of powers.
Jones Abiri – Journalist Docked 2 years Without Trial
Jones Abiri, a publisher of Weekly Source Magazine, had been in custody of the Department of State Service, DSS, for the past two years without trial, a development that sparked public outrage, with many activists groups demanding his immediate release, dead or alive.
A renewed campaign in the social media forced the security agency to dock Abiri before the Magistrate Court on a one-count charge of criminal intimidation.
Abiri was arrested on July 21, 2016 at his office in Yenagoa, the Bayelsa State capital, following allegation that he was a key militant terrorising locals and expatriates in the restive oil-rich region. The embattled journalist however refuted the allegation, even as he denied knowing his co-accused, Mr Opume, with whom the DSS insisted the alleged militancy activities, including threats to shakedown multinational oil companies for up to N500 million, were perpetrated.
Zakzaky, Wife Detained for 3 years Without Trial
Sheikh al-Zakzaky was injured and arrested along with his wife, in the 2015 Zaria massacre, in which three of his remaining sons, as well as hundreds of his followers, were killed by the Nigerian Army.
Over 300 members of the IMN were killed between December 12 and 14, 2015 after the army accused them of blocking a major highway and plotting to kill the Chief of Army Staff, Tukur Buratai. Hundreds of members of the sect including its leader, El-Zakzaky, and his wife, were subsequently arrested and detained.
According to the judgment of the high court of Nigeria on 2 December 2016, Ibrahim Yaqoub El Zakzaky was ordered to be released from Department of State Services(similar to the US FBI) detention into police custody within 45 days. El Zakzaky and his wife were to be paid the sum of 50 million Naira ($164,052) in compensation. The judge announced that the justification of "holding him for his own protection" is not sufficient. On January 13, 2018, Zakzaky, detained at an unknown location without charges since December 2015, made a short public appearance, his first in two years, being allowed to see his doctor. Zakzaky and his wife remain in detention despite court orders.
Nnamdi Kanu, Biafra Secessionist Jailed, Followers Massacred
On 14 October 2015, Nnamdi Kanu, a leading member of one of several Biafran separatist organisations, the Indigenous People of Biafra (IPOB), which advocates a sovereign state for the Igbo speaking people of Nigeria as well as those from the south-south region of Nigeria, had been arrested in Lagos State by Nigeria's secret police the Department of State Services (DSS). Kanu is the director of a London-based radio station named; Radio Biafra used to propagate separatist messages to its followers.   Kanu was arrested on treason charges and detained in a Nigerian jail without trial for more than a year-and-a-half, despite various court orders that ruled for his release.
Kanu was  later released from Kuje prison in April, 2017 with strict bail conditions. Kanu disappeared from the public after his home was raided by the Nigerian military in September 2017 in an operation tagged " Python Dance" that had several of his followers allegedly killed by Nigerian soldiers.
November, 2016 – Amnesty International released a report accusing the Nigerian government and its security forces, led by the military for embarking on a chilling campaign of extrajudicial executions and violence resulting in the deaths of at least 150 peaceful pro-Biafra protesters in the south east of the country.
Amnesty based its report on an analysis of 87 videos, 122 photographs and 146 eye witness testimonies relating to demonstrations and other gatherings between August 2015 and August 2016 consistently showing that the military fired live ammunition with little or no warning to disperse crowds. It also found evidence of mass extrajudicial executions by security forces, including at least 60 people shot dead in the space of two days in connection with events to mark Biafra Remembrance Day.
Sambo Dasuki Locked Up Against Court Orders
Nigeria's former national security adviser, Sambo Dasuki, arrested for allegedly stealing $2bn (£1.3bn).
Dasuki, who had been granted bail by four different high courts in Nigeria and ECOWAS Court of Justice had filed a fundamental human rights suit against the Federal Government to obey all court orders for his release from detention.
Dasuki has remained in detention despite court orders with the government insisting his continued detention is in favour of the country's national security.
With a continued spate of disregard for laws and order by the Nigerian government, many fear the country may be drifting towards tyranny while professing to run a democratic system of government.
This article is fact-checked.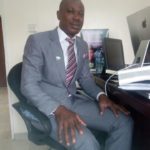 Miebaka is a seasoned journalist with years of experience. His vast work in Africa keeps him as one of the front line journalists in the region.