Nigeria has surged past 12,000 in the number of persons who have tested positive for coronavirus (COVID-19) infections.
This is as the country on Saturday reported 389 new confirmed cases and 9 deaths.
According to the Nigeria Centre for Disease Control (NCDC), so far, 12,233 cases have been confirmed, 3826 recoveries made and 342 deaths have been recorded in 35 states and the Federal Capital Territory.
The 389 new cases are reported from 23 states.
Below is the breakdown of the new cases.
Lagos(66), FCT (50), Delta(32), Oyo(31), Borno (26), Rivers(24), Edo (23), Ebonyi(23), Anambra(17), Gombe(17), Nasarawa(14), Imo(12), Kano (12), Sokoto(12), Jigawa (8), Ogun(7), Bauchi (5), Kebbi (2), Kaduna(2), Katsina(2), Ondo(2), Abia(1), Niger(1).
The country relaxed nationwide lockdown after reviewing the state of infections of the disease. However, the steady rise in daily infections suggests the West African giant may be up against strange days in the near future.
This article is fact-checked.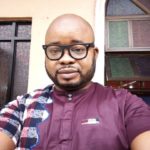 Joe Ogbodu is a prolific writer with so many years in investigative journalism. He is a media consultant and co-Publisher of BIGPEN NIGERIA. He currently serves as Principal Consultant at PenTimes Communication Synergy. Ogbodu hone his skills in the media industry right from his days in the Delta Government owned POINTER Newspaper as Bureau Chief, from there he joined the defunct Compass Newspaper as Bureau Chief in oil city Of Warri in 2008. Before delving into online publishing, Ogbodu cut his teeth as general staff writer with Nigerian-owned US based THEWILL and as Nigeria Editor for the defunct The Netherlands "Inside Niger Delta Magazine" up-to 2015 when he went into partnership with some friends to float the BIGPEN NIGERIA. Ogbodu now serves as Political Editor for Report Afrique.