Canadian based Nigerian singer, Miss Stephanie Otobo who accused the General Overseer of Omega Fire Ministries, Apostle Johnson Suleiman of having extramarital affairs with her has apologized claiming she was used to falsely lie against the preacher
Miss Oboto testified before Suleiman's congregation yesterday saying she was used by powerful politicians to fabricate lies against the man of God. She then knelt before Suleiman's wife and begged for her forgiveness. After openly forgiving her, Mrs Suleiman stressed that even though it was a difficult ordeal for her and her family, forgiveness is a test of true Christianity.
See video:
Stephanie Otobo Asks Lagos Court To Order Examination Of Apostle Suleiman's Manhood To Ascertain Veracity Of Explicit Pictures They Exchanged
Stephanie Otobo, the Canadian singer who alleged she had a romantic affair with Apostle Johnson Suleman, founder of Omega Fire Ministries, has asked the High Court in Lagos to demand an examination of the preacher's penis during the trial of the libel suit he filed against her and SaharaReporters. In her counter-claim to the suit (ID/ADR/374/2017), Otobo maintained that the preacher's claim that there was never an affair between them was false. In the counter-claim filed on her behalf by her lawyer, Festus Keyamo, Otobo denied the allegation of libel against the preacher.
Miss Otobo stated that Apostle Suleiman was aware that she is resident in Canada and not Lagos as he claimed. She explained that sometime in 2015, she called the preacher for counselling after she attended his crusade in Canada.
During the course of her phone conversation with Apostle Suleiman, she introduced herself to him that she lives in Canada, studying and working at the same time. She said she was surprised at how the pastor was flirtatious on the phone instead of providing spiritual counselling.
She further stated afterwards, Apostle Suleiman started calling her and in one of the telephone conversations, he started talking about his wife does not give him enough attention because she is too devoted to the worship of God. She claimed that it was the preacher that lured her into the amorous affair, inundating her with various cash gifts. She said she will present evidence of money transfers into her account by the preacher.
Miss Otobo said stated that she was initially scared of his proposal of an amorous relationship because she saw Apostle Suleiman as a respectable man of God. But to banish her inhibition, the pastor said he is adept at keeping secret relationships, explaining that he had had a relationship with an actress, called Daniella Okeke, as well as with others. She continued, stating that Apostle Suleiman said he bought the actress a house in Lagos and Mercedes-Benz and promised to do more for Otobo.
She added that for the preacher to demonstrate his interest in the relationship with her, Apostle Suleiman informed her of his crusade in Napoli, Italy, and invited her to come over. Miss Otobo explained that the pastor paid for her trip from Canada to Napoli, where the three-day crusade held. Five after she and the preacher started talking, he began sending cash to her through his contact in Canada.
Convinced by his commitment by the attention given to her by the preacher and cash transfers, particularly the full payment for her Napoli trip, Miss Otobo said she went to join him in Napoli, where she drenched her in affection.
She averred that while in Napoli, Apostle Suleiman gave her money to book a hotel with close to where he was officially lodged to enable him to sneak into her room at night. Miss Otobo stated that to keep her busy during the day in Napoli, the preacher gave her the sums of €2,000 and €3,000 Euros respectively on two occasions for shopping at a nearby mall.
In the Italian city, she added, they had unprotected sex and was told by the pastor that he needed more male children, as his wife only had one son for him. She denied that she has dual citizenship, as claimed by Apostle Suleiman, saying she is a Canadian citizen and a musician.
She equally denied that she told him that she does not have a means of livelihood, but it was Apostle Suleman that was giving her various sums of money. Also denied was his claim that the sums of money and gifts Apostle Suleiman gave were out of generosity or charity, as they were rewards for sexual satisfaction in various hotel rooms. Another counter-claim of Miss Otobo was in response to Apostle Suleiman's claim that there was almost a year break in communication between them, as they remained in touch through constant internet calls.
She added that she was ready to present screenshots of both of them making calls as lovers. Miss Otobo claimed that on various occasions, she had sex with Apostle Suleman over the phone during which both parties exchanged sexual pleasures by going naked while making video calls and viewing their nakedness on their handsets.
She pleaded that the various naked pictures of both of them, of which she did screenshots, especially that of the preacher's penis exposed to her by him should be physically examined in the judge's chambers during trial, where counsels to the parties and an independent observer appointed by the court would be present to view it and compare its unique features with the pictures of the penis to be tendered by her.
She further averred that Apostle Suleman's claim that apart from the various cash gifts that he personally handed to her in Napoli and in the hotel at Ikeja, Lagos State, after she lost her pregnancy, the preacher personally and directly sent monies into her UBA account (number 2031068488) more than two occasions, a statement of which she attached to her counter-claim. The money transfers to her account in Nigeria were followed by sums transferred to her in Canada through various agents in Canada.
Miss Otobo said things went awry between them when she disclosed to him that she was pregnant after the romp in Napoli. Afterwards, she said, the pastor's attitude changed in total contrast to his stated desire to have more sons. She said she was invited to Lagos by the pastor, who lodged her in a hotel and gave her a concoction that resulted in a miscarriage. He then offered money as compensation for the lost pregnancy. She equally denied the claim that she used the Police to attempt to extort Apostle Suleman, saying it was the priest that used the Police in an attempt to scare and suppress her.
The Canada-based singer alleged that the preacher kept loading her with gifts and money in the hotel room as recompense for the miscarriage, but started withdrawing from her despite the fact that she was bleeding because of the miscarriage. Attempts by her to make Apostle Suleman pay her hospital bills, she said, were futile, as the pastor continued to give her a wide berth.
Miss Otobo denied blackmailing the preacher, saying all she wanted was for him to pay her hospital bills and fulfil his promise to marry her. Efforts to get this done provoked the preacher into getting the Police to arrest, detain and subsequently charge her to court in Lagos during one of her visits to Nigeria.
Upon arrest, Miss Otobo said her phone containing the sexually explicit images of Suleman and her was seized by the Police.
Miss Otobo said what she did was to react to claims by Apostle Suleman that she was a stripper and prostitute all in a bid to discredit her, using some blogs and paid media men. She added that she only instructed her solicitors to privately write to Apostle Suleiman on his breached promise to marry her.
Miss Otobo asked the court to declare as libelous a publication on the website of Apostle Suleman's church as well as a press release he issued and caused to be published on www.naija.ng and the online edition of the Sun Newspaper.
The young woman is also seeking an order restraining Apostle Suleman from further publishing libellous materials against her. She is also asking the court to award aggravated and exemplary damages against the preacher from whom she also wants the court to extract a public apology.
Repentance
Within two days from her court case, Miss stephanie otobo suddenly retracted all her claims and approached Apostle Suleiman for forgiveness.
Accusation Trends Against Preachers
In a similar light, controversial journalist, Kemi Olunloyo also got forgiveness from Pastor David Ibiyeomi of Salvation Ministries after accusing the preacher of having multiple extramarital affairs with some Nollywood actresses.
Kemi who was arrested and detained three times in 2017 after the preacher sued her for criminal defamation, approached the preacher for forgiveness after she was released the third time from prison after spending close to 90 days in detention. Her forgiveness video went viral just two weeks ago with many Nigerians alleging she was coerced into doing the video.
With Otobo's repentance, it now seems a trend for the accusers of Nigerian clergymen to wander back in disguise for forgiveness.
This article is fact-checked.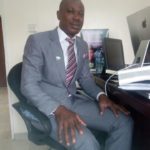 Miebaka is a seasoned journalist with years of experience. His vast work in Africa keeps him as one of the front line journalists in the region.