A coalition of northern groups, which include the Miyetti Allah Cattle Rearers Association, on Monday, purchased the All Progressives Congress (APC)' presidential nomination and expression of interest forms for the 2023 elections, which sales for N100 million, for former President Goodluck Jonathan.
Jonathan has earlier stated that he was consulting with stakeholders on the matter when a group of APC youths besieged his Abuja home urging him to contest the 2023 presidential elections in April.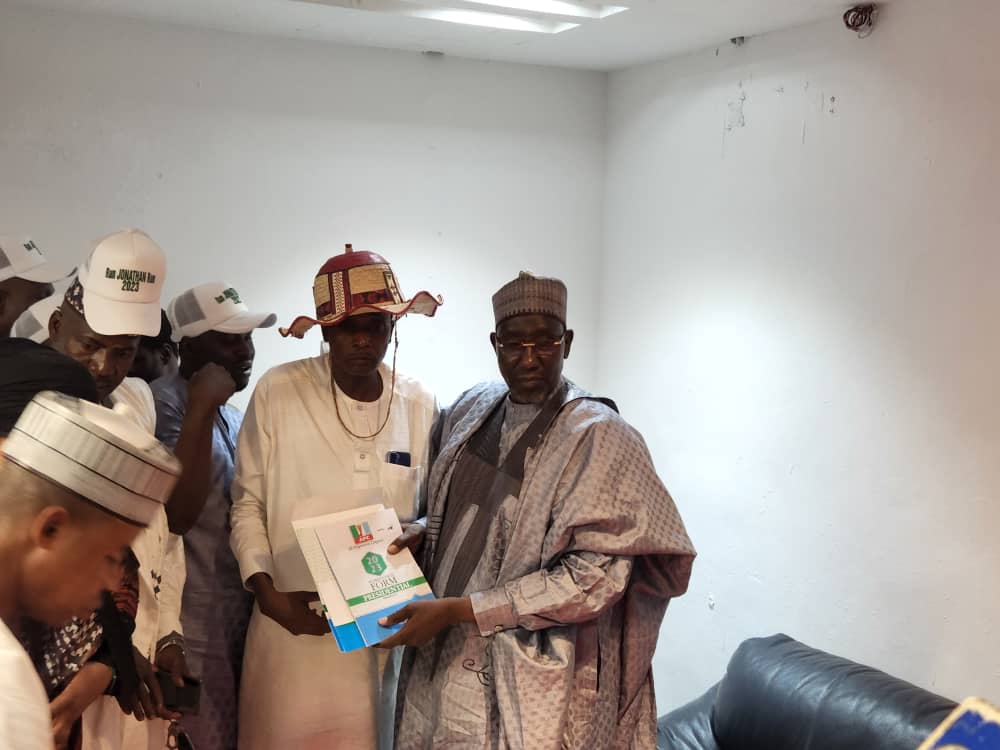 "Yes, you are calling me to come and declare for the 2023 presidency, yes I can't tell I am declaring; the political process is ongoing, just watch out," he told the youths at the time.
If elected as President again, Jonathan can only serve for one term of four years, according to the constitution.
He was first elected in 2011 after completing the tenure of his former boss, Umaru Musa Yar'Adua.
President Buhari defeated Jonathan in the 2015 presidential elections.
Lawyer Faults Goodluck Jonathan's Presidential Bid
Nigeria's senior advocate and rights activist, Femi Falana has said that former president Jonathan does not have the legal standing to recontest the seat of the president.
Falana based his views on the legal provision of section 137 (3) of the Nigerian constitution.
Mr Jonathan became the President of Nigeria in 2010 following the sudden death of President Umaru Musa Yar'adua, whom he deputized. He later contested and won the 2011 presidential election and ruled until 2015 when he was defeated by Muhammadu Buhari.
Between 2010 to 2015, Mr Jonathan spent five years in office as President which would make it nine years in office if he contests and wins again, Mr Falana said.
"It means that he would spend a cumulative period of nine years as President of Nigeria in utter breach of Section 137 of the Constitution which provides for a maximum two terms of eight years," Mr Falana said.