The 24-member Kaduna State House of Assembly has elected a new deputy speaker few hours after the former deputy speaker was sacked in a rowdy session.
The Assembly elected Hon. Isaac Auta representing Kauru Constituency after they earlier passed a vote of no confidence on the former occupant of the office, Hon. Mukhtar Isa Hazo.
Although the house was rowdy following attempt to snatched the maze, the symbol of authority, Auta was successfully sworn in by the Clerk of the Assembly, who administered oaths of office and allegiance on him.
It was learnt that immediately Auta was sworn in, the member representing Makera Constituency, Hon. Liman Dahiru broke into the floor of the Assembly and seized the maze.
"However before he could make his way out of the chamber, he was grabbed by the Sergeant at Arm while other members quickly rushed in to retrieve the maze from him", a source said.
The development had led to a free-for-all fight in the Assembly chamber thus forcing the plenary to adjourned amidst the chaotic session.
Liman who was dragged out of the chamber and had his dress torn, was later seen outside the Assembly Chamber ranting with anger over the the impeachment of Hazo. Reports say Hazo was impeached for being incompetence.
Sponsored Video
Array ( [v] => TRXTs1CmK3M )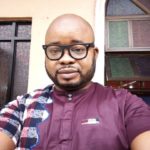 Joe Ogbodu is a prolific writer with so many years in investigative journalism. He is a media consultant and co-Publisher of BIGPEN NIGERIA. He currently serves as Principal Consultant at PenTimes Communication Synergy. Ogbodu hone his skills in the media industry right from his days in the Delta Government owned POINTER Newspaper as Bureau Chief, from there he joined the defunct Compass Newspaper as Bureau Chief in oil city Of Warri in 2008. Before delving into online publishing, Ogbodu cut his teeth as general staff writer with Nigerian-owned US based THEWILL and as Nigeria Editor for the defunct The Netherlands "Inside Niger Delta Magazine" up-to 2015 when he went into partnership with some friends to float the BIGPEN NIGERIA. Ogbodu now serves as Political Editor for Report Afrique.