The organisers of the Africa Movie Academy Awards (AMAA) have announced October 20 as the new date for the hosting of the continental awards for film makers in Africa and in the Diaspora. The awards was earlier scheduled to hold on September 22 in Kigali, Rwanda.
The shift in date according to the Director of Administration, Mr. Tony Anih is to enable the host country and the organisers sort out the huge logistics involved in hosting a global event as the AMAA's.
It will be recalled that the Academy Board of International jurors recently announced nominations into various categories of the awards. The nomination announcement held at the Wheatbaker Hotel, Ikoyi, Lagos.
Over 500 films were entered for this edition of the awards which had been staged to critical acclaims for 14 years according to Shaibu Husseini, Chairman of the AMAA Selection Committee.
The 14th edition of the AMAA's will hold in Kigali, Rwanda and it is being supported by the Rwanda Convention Bureau, Rwandair, Rwanda Development Board, The Radisson Blu Hotel and the Kigali Convention Centre.
This article is fact-checked.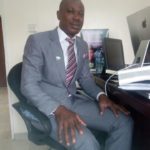 Miebaka is a seasoned journalist with years of experience. His vast work in Africa keeps him as one of the front line journalists in the region.