Hurriedly Released after he suffered high blood pressure while in custody
Deputy Senate president, Senator Ike Ekweremadu has been released from the EFCC  custody after suffering from high blood pressure.
The deputy Senate president, Ike Ekweremadu, was said to have been hurriedly released by the Economic and Financial Crimes Commission (EFCC) on Wednesday, August 1, after suffering high blood pressure during an interrogation session. According to a report by the Punch Newspapers, Ekweremadu who was interrogated for over eight hours on Tuesday, July 31, returned for another round of questioning on Wednesday morning. He was however allowed to leave the commission as he took ill hours later.
Source at the EFCC said officials of the agency immediately released the deputy Senate president on noticing the symptoms of his ailment. The source said: "During the interrogation on Wednesday, the deputy Senate president started to complain of discomfort and he told us that he had high blood pressure. We noticed the symptoms and we immediately released him.
The commission's detectives began its interrogation with Ekweremadu on Monday, July 30. A source who spoke on the matter said the fresh invitation followed the DSP's request that he be given a new date for interrogation.
The senator is being accused of owning 22 properties which were allegedly not listed in the assets declaration form which he submitted.
This was happening while 16 APC senators, including the senate president, defected to the PDP.
This article is fact-checked.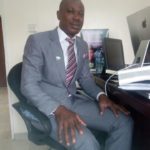 Miebaka is a seasoned journalist with years of experience. His vast work in Africa keeps him as one of the front line journalists in the region.