There are an abundance of wedding reception venues in Port Harcourt, Nigeria for your choosing pleasure.
Is your wedding venue in Port Harcourt?
If your answer is an overwhelming yes, Visual Plus Studios, one of the best wedding photography studios in Port Harcourt, has here compiled a list/review of the top 10 wedding reception venues for you to choose from.
To ensure only the best wedding venues made this list, we ensured to put into consideration a couple of important factors.
Among those factors includes online presence (obtained from Google search traffic and Social Media followership), referrals, security of the venues, infrastructure, capacity, and of course pricing.
Of course you know price would definitely play a major factor when you're looking for the best or, the most suitable wedding hall to host your wedding reception.
But not to worry, you'd find one of the wedding venues in Port Harcourt reviewed in this article a fit for you irrespective of your pocket size, or budget.
If you're still at the planning stage of your wedding, you may like to read this comprehensive wedding plan guide, where you'd also have the opportunity to download a FREE wedding plan checklist.
1 King Golizza Halls Harcourt
King Golizza halls doesn't only have options of wedding reception hall to choose from, it is also a venue where other notable celebrations can take place.
There are a total of 6 multi-purpose halls at King Golizza halls for you to choose from. They include double units of 1000, 700, and 500 capacity halls respectively.
Located around the Trans Amadi Industrial business and residential area of Port Harcourt, King Golizza has excellent access route flexibility.
To spice things up, you'd find 2 beautiful gardens perfectly suitable for outdoor events, which is als matched with an exquisite water fountain.
Power isn't an issue at King Golizza wedding halls as they've made claims of three standby generators and a transformer.
Wedding photography coverage delivered by Visual Plus Studios at this wedding venue has been awesome.
2 Aztech Arcum Port Harcourt
Irrespective of where you're reading this article from, Aztech Arcum Port Harcourt is by far one of the best event and entertainment venue in the whole of the South-South region of Nigeria.
It only comes second on this review owing to the fact that it is more of a concert and conference venue than it is of a wedding reception venue. A reason why it may be overpriced for as a wedding reception venue.
However, if your wedding is set to be next talk of the entire Port Harcourt city, no other place would do than to book your wedding reception at Aztech Arcum Port Harcourt.
World class comedy entertainers such BasketMouth, AY, I Go Die, etc, and musicians such as TuFace Idibia, Davido, Wizkid, amongst countless others have all performed at Aztech Arcum.
Wedding photographs shot at this venue has been nothing less than bespoke.
And Visual Plus Studios knows this venue enough to deliver memorable wedding photography coverage any couple would be proud of.
3 Spring Place Events Centre Port Harcourt
Visual Plus Studios actually overlooked all bias to review this Port Harcourt wedding reception venue on the third position.
This is because this beautiful event centre is only a stone throw from the Visual Plus Studios, and so has covered a notable number of wedding photography services at this venue.
Spring Place Events Centre is strategically positioned along the very beautiful Odili Road, which is off the Trans-Amadi Industrial area.
Aside the very accessible location, which Spring Place is situated at, it also houses halls of various capacities.
Spring Place has being the destination for countless event celebrants, and even we at Visual Plus studios have lost count of the number wedding photography coverage our team has successfully delivered at this venue.
While this review is primarily focused on their wedding reception venue rental services, it is worthy of mention that they also offer event planning and consultancy services.
On the Spring Place Event Centre's official website, successful wedding celebrants have seen the need to leave them with positive reviews, which goes to show that all the various capacity wedding venues they offer delivers effectively both in price and the add-ons they all come with.
Normally , Visual Plus Studios should have reviewed this wedding reception venue providers on the top spot because of the physical proximity between each other, but we've shunned bias and placed it where it rightly belongs.
And it definitely belongs among the top wedding reception venues you can find in Port Harcourt.
4 Horlikins Events Centre Port Harcourt
Horlikins Events Centre offers a combination of simplicity and professionalism, and is one of the best place to book as your wedding reception venue.
Frankly, Horlikins Events Centre Port Harcourt is a state of the art 21st century event hall, which stands out with its unique feature of accessibility for the handicapped.
What this means is that if some of your wedding guests are in any way handicapped, accessing and enjoying your wedding reception wouldn't be a problem.
This unique feature makes this wedding reception venue a cut above the class.
It is one venue you can rely upon to host your wedding reception without having to leave a hole in your pocket.
Horlikins events hall is fully airconditioned, and also boast of a professional high-tech JBL sound system.
Hence, if you're looking to dance your way to your honeymoon destination, you may want to consider this event venue.
And be sure to book your wedding photography coverage with Visual Plus Studios so that we capture and preserve those joyful dancing moments for you.
5 The Atrium Port Harcourt
Few year ago, the Atrium Port Harcourt isn't just a wedding reception venue, but offers other wedding ceremony services, which should form a complete package for you and save you the stress of looking for other service providers.
These added services includes in-house event decorators, catering equipments and services, and event personnels such as MCs, DJs, and child entertainers.
For the sake of this review, The Atrium Port Harcourt have 4 well equipped and modern wedding reception halls to choose from.
These halls all  have the capacity to seat between 600 to 1200 guests.
4 modern and well equipped event halls with facilities for any event. Seating between 600 to 1200 guests
This article is fact-checked.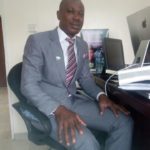 Miebaka is a seasoned journalist with years of experience. His vast work in Africa keeps him as one of the front line journalists in the region.