In 2013, out of 1,776,167 registered voters, only 442,242 votes were casted in the governorship election representing a meager 24.8% of the registered voters. Four years later, in 2017, the turnout was even worse. Emerging trends now suggest Anambra 2021 may have a swift deviation from this old statistics with a tilt towards the amiable Young Progressive Party (YPP)'s Senator Dr. Patrick Ifeanyi Ubah.
According to INEC's data, the registered voters in 2017 stood at 2,158,171 as more people registered but the voter turnout remained the stood at only 448,771 votes . This figure represented just 20.7% of the total registered voters in the state. These statistics show that over 70% of registered voters usually don't make it to the polls on the election day. YPP's strategy is to tap into those dormant numbers of voters.

YPP is bringing in new voters into the political process in 2021. In the 2019 election, YPP brought in new set of voters and garnered over 87,000 votes representing over 41% of the total votes cast to win the Anambra South Senatorial seat. Today, YPP has expanded so much across the state; they have registered thousands of real voters (not online voters) from various wards into their party. It's safe to say that about 21% of registered voters who did not vote in 2013 or 2017 are likely to vote YPP in 2021. New or irregular voters within 18 to 55years will also fancy the YPP's message of "hope and a new Anambra".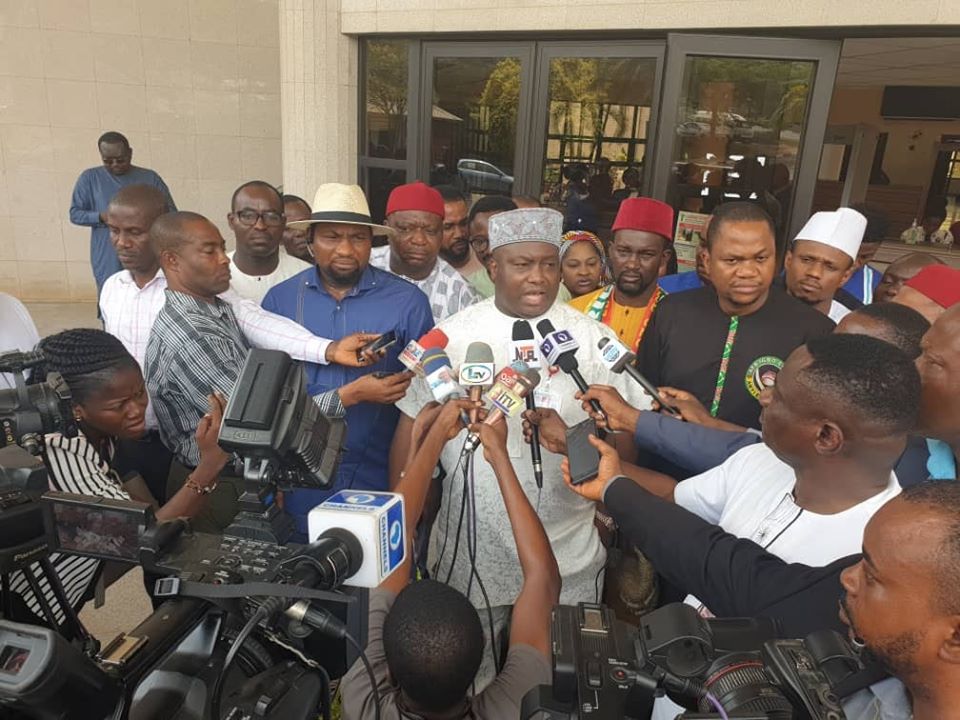 New data suggests that the progressives' vision of winning a governorship election simply by mobilizing strong support from Peoples Democratic Party (PDP), All Progressive Grand Alliance (APGA), All Progressive Congress (APC) core bases simply will not materialize for their candidates' in 2021. While many PDP, APGA and APC supporters had hoped to overwhelm YPP with a surge in turnout among youth and women voters, the new data confirms that neither candidate will claim a decisive advantage in the turnout of the coming election.

After decades of constituting the majority of voters, members of the "Silent Generation" made up of less than half of the registered voters (44%), might actually favor the YPP and her candidate, Dr Patrick Ifeanyi Ubah over any of PDP, APGA or APC with huge margin
New voters, who did not participate in 2013 or 2017, would split about evenly between APC, PDP, APGA, with YPP winning about 69% of new voters according to on-the-ground sources. In the end, there would be a far deeper well of support and enthusiasm for YPP than many in the PDP or APGA had imagined.

Voter records in Local Governments with party registration like Awka South, Awka North, Nnewi North, Nnewi South, Onitsha North, Onitsha South etc, suggest that registered YPP members continues to turn out at a higher rate than other party members, and in many cases would even expand their turnout advantage in the coming election
Voter Apathy Will Affect Voting Pattern

APC, PDP and APGA will benefit from similar levels of party loyalty in 2021 election. The APC and her candidate will have some percentage of support among its followers, APGA will get support among APGA and APGA leaners, whilst PDP will garner support among PDP and PDP-followers. Comparable levels of support for each party and candidate will be seen among them. However, in the 2021 election as being observed now, there will be a huge electoral shift as majority of the APC, APGA, and PDP supporters are simply "tired and fed up" voters who may not make it to the polls and thereby bringing low turnout of voters for these parties. The YPP has brought in a new set of voters who are ready and determined to make it to the polls on the Election Day.
Predicted Voting Patterns In The Anambra 2021 Election

The Anambra 2021 election will feature continuity in the voting patterns of major political parties in the state, but there will be a few important shifts.

There is an ongoing voter fatigue amongst the Anambra electorate. Majority of voters are tired of APGA, others are fed up with PDP and APC. There is an increasing dissatisfaction with most of the major parties and the new voters are shifting their attention to YPP which appears to be well positioned to accommodate these new voters from their recent activities and ground game. YPP has grown within the space of two years to be a major political party in Anambra state.

In 2010, Peter Obi's APGA won the election with 97,843 votes, Chris Ngige's ACN came second with 60,240 votes and Prof Chukwuma Soludo's PDP came third with 59,355 votes.

In 2013 election, Willie Obiano's APGA won the election with 180,178 votes representing a whopping 84.1% increase from 2010; Tony Nwoye's PDP came second with 97,700 representing 64.6% increase from 2010 and Chris Ngige's APC came third with 95,963 votes representing 59.3% increase from 2010

Four years later, in 2017 election, the electorate are fatigued, tired and seemingly fed up with these parties as Obiano's APGA won the election with 234, 071 representing a meager 29.9% increase from 2013.
However, while the voters are tired of APGA, they seem to also be fed up with the oldies – the pair of PDP and APC – as Tony Nwoye's APC came second with 98,752 representing just 2.8% increase from 2013 while Oseloka Obaze's PDP came third with 70,293 votes representing 38.1% decrease from 2013.

The coming 2021 election in November will not be so different from these trends as the voters are tired of the party in power, APGA and they seem to be fed up with both PDP and APC and with YPP making significant inroads by bringing new voters into the process, the election will gear towards the YPP unless all these parties change their ground game and reach out for new voters like the YPP is doing now. Time is ticking.

New data has shown that YPP has gained with moderate and conservative voting groups including the diaspora-Anambra population, the sub-urban and rural voters as Dr Ifeanyi Ubah's apparent strength among traditionally moderate or even conservative constituencies, and especially youth and women, is emerging as one of the hallmarks that will propel him to victory in the November election.
Written by John Chukwudi Okafor (Johnfewz@gmail.com)
This article is fact-checked.
Intelligent, creative and focused technocrat and political analyst.