A new video allegedly released by the Boko Haram terrorist group shows child soldiers undergoing religious and combat training in a camp, Humangle Reports.
The images show relatively young children dressed in combat-style clothing and balaclava participating in martial arts training, weapon handling training and religious education class.
At least two instructors and one child had what appeared to be the Zastava M21, likely captured from Cameroonian security forces.
The Zastava M21, built based on the Kalashnikov design, has appeared in previous pictures shared by Boko Haram factions or reported to have been recovered by security forces.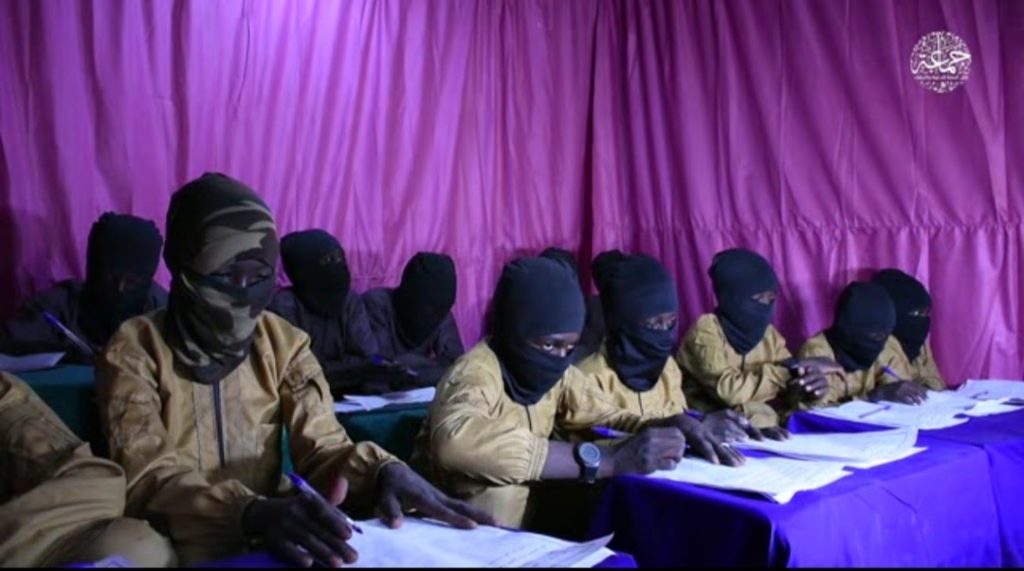 Some children were also shown holding different Kalashnikov pattern assault rifles with under folding, side-folding and fixed wooden stocks.
A section of the 16 minutes and 40 seconds video in Hausa and Arabic showed religious education and indoctrination sessions.
HumAngle reports that Boko Haram has occasionally shown different generations of fighters it is grooming to sustain the insurgency.
Boko Haram and Islamic State West Africa (ISWAP) have been waging a bloody insurgency in North East Nigeria and Lake Chad which has led to at least 30,000 deaths and displaced over two million people.