A 21-storey building has collapsed, on Monday, in Ikoyi, the heart of Lagos state, Nigeria with many workers feared trapped in the rubble.
The building, a luxury apartment, located at Gerald road in Ikoyi, was under construction before it collapsed.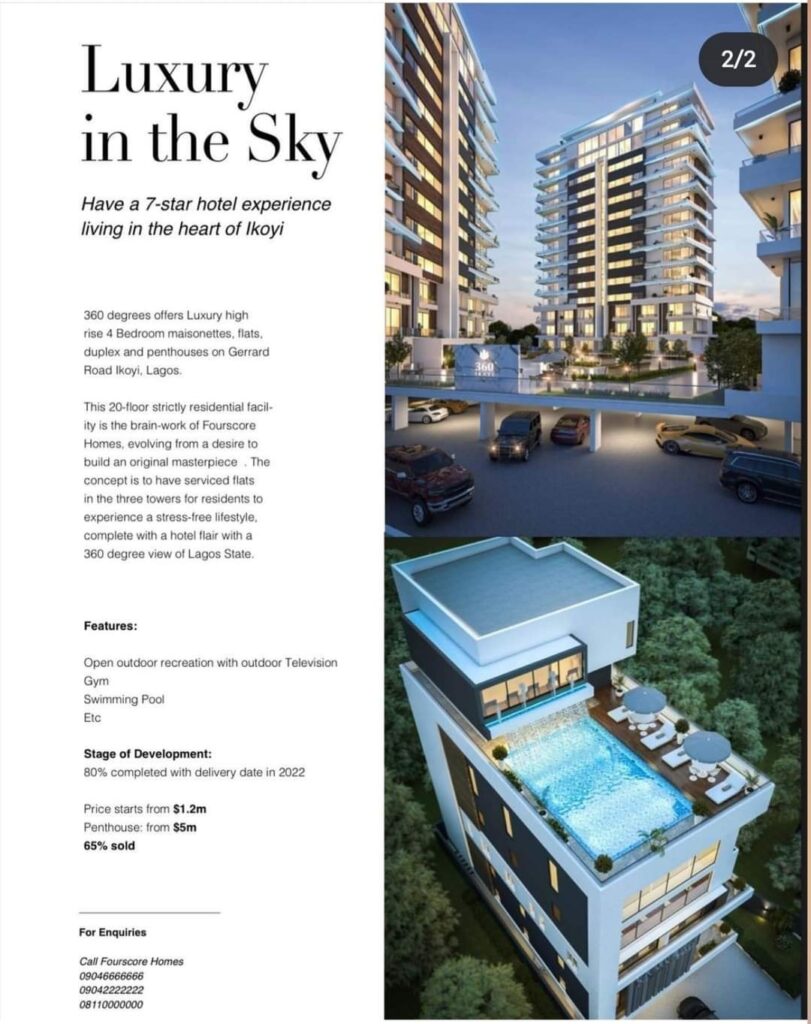 The collapsed building was part of three towers being built by private developer Fourscore Homes. In a brochure for potential clients, the company promises to offer "a stress-free lifestyle, complete with a hotel flair". The cheapest unit was selling for $1.2m.
About three persons were rescued alive and at least two bodies were retrieved on Monday night as rescue workers raced against the clock to dig up victims at the site in the affluent neighbourhood of Ikoyi, where many blocks of flats are under construction.
Rescue workers used excavators to dig through rubble using generator-powered flood lights. The retrieved body was put in a waiting van while at least three people who were rescued were taken to nearby ambulances.
Prominent developer, Femi Osibona, who is the CEO of Fourscore Homes is the brain behind the collapsed building.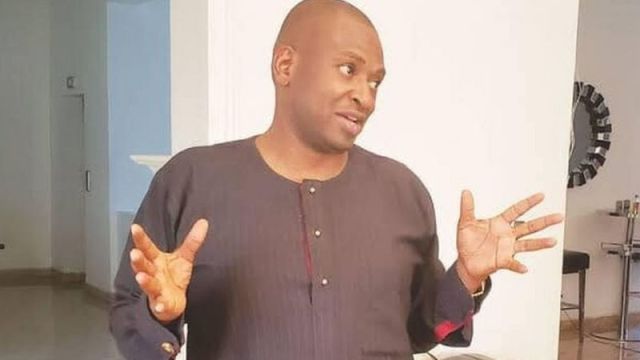 Osibona is the Managing Director of Fourscore Homes. He told Thisday in an interview in 2019 that Fourscore Homes is a member of the NHBRC (National Home Builders Registration Council) in South Africa and Zurich Building Guarantee in Europe, as part of the company's presence overseas.
A letter surfaced online alleging that a consultant warned the developer of impending structural doom months before the building collapsed.
Owner Got Approval for 15 Floors
The Lagos state government has said that the owner of the collapsed 21-storey building was given approval to construct 15 floors and not 21 floors.
This came in a statement accredited to the Lagos State Building Control Agency (LASBCA).
"He got approval for a 15-storey building and he exceeded his limit… He got approval for 15 floors but built 21," said LASBCA General Manager, Gbolahan Oki.
On the progress made with the rescue operation, Mr Oki said, four people were rescued alive and three people died, adding that rescue efforts were still ongoing.
"We are still here and have four machines working as at this moment," he added.
Criticising the quality of the material, Mr Oki said, "I am on ground here and the materials he used are so inferior and terrible. The materials he used, the reinforcement, are so terrible."