The Nigerian government has opened talks with the People's Republic of China on how to procure COVID-19 vaccines for the country.
Speaking at a closed door meeting with the Chinese Foreign Minister, Wang Yi, Nigeria's minister of Foreign Affairs, Mr. Geoffrey Onyeama, said China has been assisting the country since the advent of the pandemic, noting that the donation of protective equipment immensely impacted the nation in the fight against COVID-19.
Mr Onyeama announced this while briefing journalists on Tuesday in Abuja after the closed door bilateral meeting.
He further hinted that both countries have also agreed to set up an inter-governmental committee to coordinate all aspect of cooperation between them.
"China is also one of those countries that have been able to discover vaccines for COVID-19, so we are also engaging with China to also help with regards to access to vaccines for our people," He said.
According to the Nigeria's foreign affairs minister, the relationship between both countries can be dated as far back as 50 years, adding that both countries have many areas of cooperation to celebrate.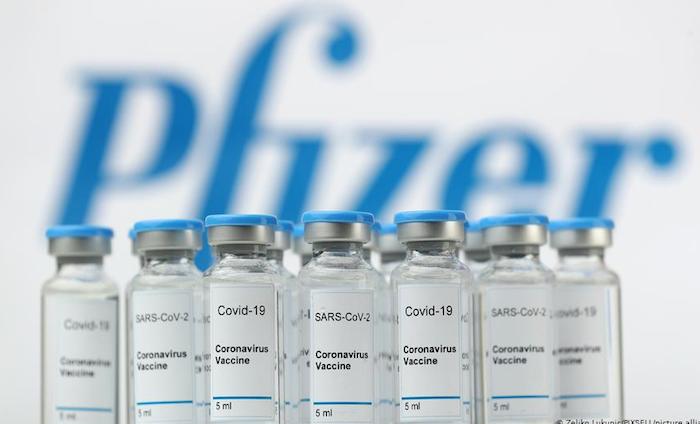 Onyeama also said that in 2021, Nigeria would be celebrating 50 years of diplomatic relations with the Peoples Republic of China.
Sharing on some of the deliberations during the closed-door meeting, Onyeama said that he and his counterpart looked at the trade relations between the two countries and areas where improvement is necessary.
He said that they also discussed health issues and global pandemics.
PTF to take delivery of 100,000 COVID-19 vaccines
The Presidential Task-force on COVID-19 in Nigeria has disclosed that the country is expected to take delivery of approximately 100,000 doses of Pfizer-Biontech vaccines by the end of January, 2021.
Reports say that free delivery of 42 million doses of the vaccines which will be a combination of all available and approved vaccines in the market will be secured to cover 20 percent of the Nigerian population.
This was disclosed by Faisal Shuaibu, the Executive Director of the National Primary Health Development Agency at the weekly briefing of the Presidential Task-force on COVID-19 in Abuja.
Meanwhile, Nigeria has recorded 1,354 new cases of COVID-19, bringing the total number of infections in the country to 92,705.
According to the Nigeria Centre for Disease Control (NCDC), this is the highest single-day record of infections in the country with 76,396 who have recovered from the virus, while 1,319 have died.