Popular Nigerian comedian, Debo Adedayo also known as Mr Macaroni has shared his sad experience in the hands of the Nigeria police after he was arrested with 39 others on Saturday for protesting against the re-opening of the Lekki Tollgate in Lagos Island.
Mr Macaroni who spoke about his sad ordeal in a video posted on the social media on Sunday narrated how he was beaten and threatened while in police custody.
The popular comedian stressed that they are alive today because words of their arrest went out on the social media.
"They (police) told us they would have killed us if we were arrested in the night" Mr Macaroni said in the video.
Videos and pictures of his arrest sparked an online protest calling for his release.
Another video showing Mr Macaroni striped naked and others tied attracted reactions from Nigerians, including the resignation of one of the Lagos endsars panel members.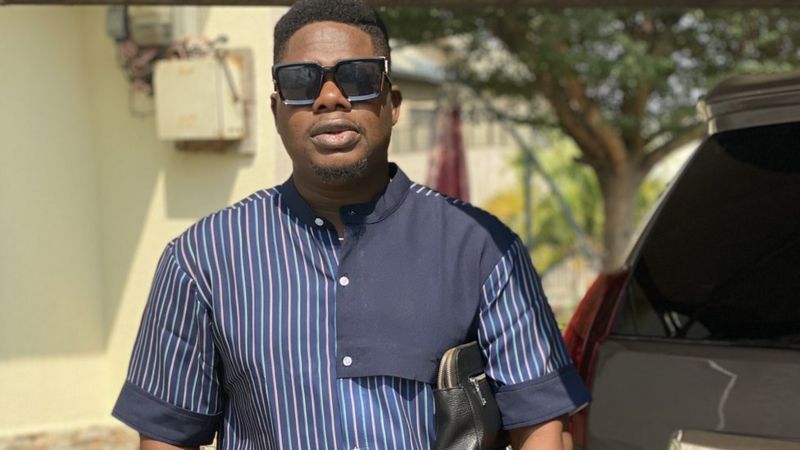 Mr Macaroni and 39 others were later released on bail after efforts by Legal bodies and human rights organizations, including the Nigerian Bar Association.
The Lekki Tollgate was re-opened following recommendations by the Endsars Judicial Panel of Enquiry setup by the Lagos state government to look into issues of police brutality in the state.
The tollgate had remained closed following the shooting and killing of unarmed protesters by the Nigerian army during a peaceful endsars protest on October 20, 2020.
The decision of the panel had attracted condemnations from the public leading to a call for a protest scheduled for February 13 and tagged #LekkiTollGateProtest.
Many young Nigerians argued that the tollgate should remain closed until justice is served to innocent protesters killed by the military at the location in October, 2020.
Consequently, the police had mobilized hundreds of its men to the tollgate to stop the planned protest.
Mr Macaroni and a few others dared to stage a protest despite the presence of heavily armed policemen and were arrested.