The deaths of over 100 persons due to a strange and unconfirmed sickness have been reported in kano state in the north of Nigeria.
No fewer than 40 corpses were reportedly buried since the declaration of the lockdown at Dandolo cemetery in Dala local government area of the metropolis, against the unusual three and at most five corpses daily, according to several sources.
At Kofar Mozuga Cemetery also in the metropolis, the number corpses brought for burial on daily basis hit 10, a development begging for serious concern, Aminu Abubakar.
NTA news reports that more than 70 persons died in one of the cemeteries in state.
It has not been established scientifically if these deaths were related to the Covid-19 outbreak in the state.
Residents of Kano were seen gathered in numbers in a viral video, defiling the social distancing rule, to watch football despite the lockdown rule currently enforced by the state government.
Daily Trust Newspaper reports that over 150 people reportedly died in Kano between Friday and Saturday last week and have been buried in three cemeteries.
Undertakers who doubled as grave diggers in the affected cemeteries said the frequency at which they received corpses these days was unusual when compared with the number of people they buried before the coronavirus outbreak.
Reacting to the development, Kano state Commissioner for Information, Muhammad Garba who acknowledged the reported strange death told journalists that government has swing into action to examine the matter.
Although, Garba disagreed that the sudden rise in the case of death in Kano is related to COVID-19 pandemic, he noted that Governor Ganduje has directed the state ministry of health to investigate.
Also reacting to the development, director, Centre for Infectious Diseases Research, Bayero University, Kano, Professor Isa Abubakar Sadiq said research has not confirmed the development has anything to do with COVID-19 pandemic.
The Public health Consultant stressed that information so far obtained from on the development indicated death of aged persons who might have suffered from severe age induced illness.
" What we have seen so far is more or less false and rumour because there is no scientific research to prove that the purported mass death was due to COVID-19 pandemic.
"While investigation as directed by the government is still on, we stand to say the reports are false and it is meant to cause panic in the city. I did not subscript to the fact that there is unusual record of death. There are so many interest around and people are ready to generate unfounded stories". Professor Isa noted.
As of Monday, April 20, the Nigeria Centre for Disease Control (NCDC) said Kano had a total of 59 confirmed COVID-19 cases and one death.
Nigeria now has a total record of 665 confirmed cases of coronavirus, 88 recovered patients and 22 deaths.

This article is fact-checked.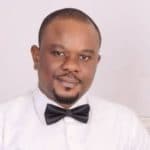 Desmond has vast experience as a news reporter in Nigeria interfacing with various government agencies.